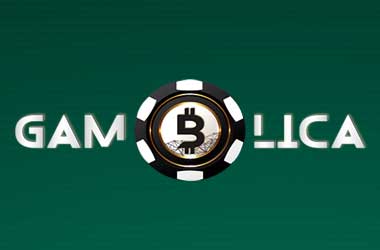 There's a new blockchain-based casino on the market called Gamblica. This is an online casino that uses blockchain technology to offer its players a variety of games which include online slots, poker, roulette and sports betting. The online gambling platform uses a secure and transparent smart contract system on the Ethereum platform.
Gamblica is currently in the middle of a GMBC token sale, which has raised around 1300 ETH for the online poker website. The crowd sale will end on June 1 which gives investors another month to see if they would like to invest in Gamblica. There is a market cap set at 1500 ETH and hence investors who want to get in on the action will have to do so quickly. Currently, Gamblica offers a 26% bonus to anyone planning to purchase GMBC tokens during the token sale.
Gamblica is looking to bring reliability and trustworthiness to the industry by avoiding the accusations of fraud and cheating, that a lot of other gambling platforms have had to face. The blockchain online casino is also looking to make a difference by charging players low fees and providing them with maximum data protection. This is done by using blockchain technology which is a big advantage for Gamblica.
Gamblica
Gamblica – Looking To Bring Reliability
The base infrastructure allows Gamblica to be accessed from anywhere in the world, with assurance of fast and smooth transactions, without any chance of cheating. One of the main features of Gamblica is that it uses smart contracts and cryptographic theories to ensure that no one can compromise any of the game's final outcome. Gamblica creates unique RNG's by using a variety of parameters. Each parameter is independent of the other and some of them are generated by the Ethereum blockchain.
Using all these factors with the Gamblica's unique algorithm, the number generated is virtually unpredictable making it hard to cheat.
Anyone wanting to play on Gamblica will need access to Gamblica's utility token: GMBC. The recent token sale started with a 50% bonus for those buying in during the first phase. The first phase was a success and now Gamblica has launched its second phase which offers buyers a 26% bonus. Purchasing GMBC is possible via direct purchase and the bonuses get immediately applied. When the token sale is done, players can transfer their GMBC's to an external ERC-20 compatible Ethereum wallet for use.