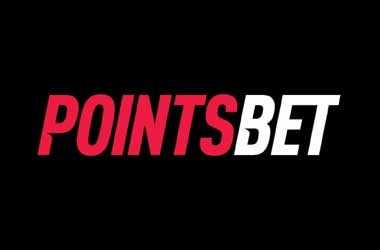 PointsBet, an Australian gaming operator launched sports betting services in Colorado earlier this week. Players will now be able to access PointsBet mobile betting app as well as online sportsbook as long as they are physically present in the state.
PointsBet has big plans for the U.S sports betting market and believes that Colorado will be one of the top markets going forward. The operator is currently in multiple states including Illinois, Iowa, New Jersey and Indiana. Colorado is now the 5th state that PointsBet has expanded into.
The Australia operator has also decided to establish its U.S headquarters in Denver, Colorado after setting up a 17,000 square foot office.
PointsBet plans to add up to 200 employees in its Denver office and continue to use its own technology and platform to expand into more U.S. states.
Play USA
PointsBet entered Colorado through its partnership with Double Eagle Hotel & Casino in Cripple Creek. The casino has decided to scrap its poker room for a digital sports betting lounge that will feature over 2,000 square feet of digital entertainment, a number of big screen televisions, exclusive venue promotions and a 15 seat bar.
PointsBet Slow To The Party
Colorado launched its sports betting market in May 2020 but PointsBet did not want to rush ahead with a quick launch. Since the company has its own end-to-end technology, PointsBet was keen to sort out all technical issues even if it meant that it would be left behind.
During the last 6 months, PointsBet has decided to enter into a number of new and exciting partnerships that will help strengthen its brand in Colorado. PointsBet signed a deal with NBC Sports in August 2020 to be its official sports betting partner as well as the University of Colorado.
The operator has also signed partnerships with multiple companies include sports teams like the Colorado Mammoth and Colorado Avalanche who are part of the National Lacrosse League; with Kroenke Sports & Entertainment LLC who own the NBA franchise the Denver Nuggets.
Eric Foote, chief commercial officer for PointsBet said the company did not believe in a one strategy works well in all markets. This is why they have focused on tying up with specific companies and brands depending on what state and market they are in.
PointsBet plans on offering special sports betting promotions when Colorado teams like the Denver Nuggets play. We will have to wait a few months to see how well PointsBet does with its unique marketing strategy.