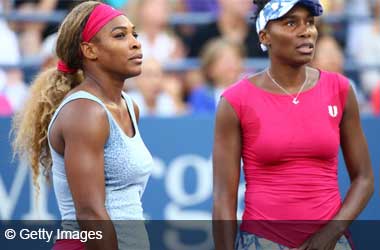 Summary
Venus Williams lost her round match at the U.S Open
She will still play at the US Open mixed doubles with sister Serena
John McEnroe believes Venus will retire along with Serena at the US Open
Venus Williams beat a hasty retreat from the 2022 US Open after being defeated by world no. 49 Alison Van Uytvanck in the first round. Post her elimination, rumors that the 42-year-old might retire have surfaced but Williams remained tight-lipped on the subject.
Focused On Playing Doubles With Serena
Venus Williams told reporters that her sole focus right now is the women's doubles which she will play with her sister Serena. Venus, a regular face at the US Open, was defeated by Belgium's Uytvanck by 1-6, 6-7 (5-7) much to the disappointment of the fans as they are very well aware that this could be the last time they see Venus play singles at the US Open.
This was a special outing for Venus as it was her first appearance at the US Open since 2020 and her 23rd appearance at the tournament.
Venus was very transparent with her performance and attributed the defeat to being out of touch with the sport. While she acknowledged that she scored some good points, she admitted that her skills had rusted. Her world ranking has also slipped to no. 1,504, given her deteriorating performance in recent years. Venus hasn't been able to make it past the first round of the US Open since 2019. In 2020, she lost to world no. 20 Karolina Muchova and did not play in 2021.
Post her defeat, Venus made a quick exit to prepare for the upcoming doubles event with her sister Serena who has confirmed that she will retire at the end of the 2022 US Open. The sisters will play together for the first time since the 2018 French Open. According to Venus, Serena came up with the idea to play doubles at the US Open since it was her last appearance.
Venus and Serena have remained an unbeatable team in every Grand Slam doubles event they have played at. Their last doubles appearance at a grand slam event ended with a win at Wimbledon in 2016.
McEnroe Believes Williams Sisters Will Retire Together
John McEnroe said that he believes Venus will join her sister in retirement and walk away from tennis once they finish their doubles run for another grand slam. McEnroe believes it is fitting for both sisters to call time on their outstanding careers and say goodbye on US soil.