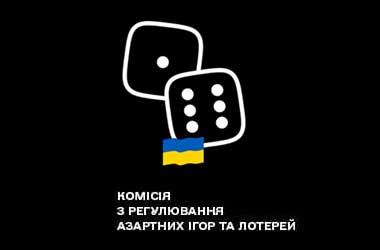 Summary
KRAIL has banned all Russian controlled iGaming operators
Operators banned over suspicions of supporting Russian interests
Joker UA and Alphagme among operators that are now banned
Russia's invasion of Ukraine is now in its 10th month and based on current news reports, it does not look like a ceasefire or decision to stop the war is on the cards anytime soon.
While Russia and Ukraine continue to be at war, it comes as a surprise that Ukraine has continued to allow Russian based iGaming operators to continue to offer their services in Ukraine.
KRAIL Finally Bans Russian iGaming Operators
The Gambling and Lotteries Regulatory Commission (Комісія з регулювання азартних ігор та лотерей) also known as KRAIL, which is the gambling regulator in the Ukraine has now confirmed that it has banned iGaming operators who are suspected to have ties to supporting Russian interests. Three operators have had their licenses revoked after Ukraine carried out law and security enforcement investigations.
The three operators that have lost their licenses includes Joker UA and Alphagme who run online casino operations in Ukraine and Play Fan Investment who had a casino and sports betting license.
KRAIL decided to ban these operators after it received a report from the National Police in Kyiv and the Security Service of Ukraine (SBU) confirming that these operators did not provide sufficient evidence to confirm that they had no ties and were not supporting Russian interests.
The National Police and SBU's report claimed that the information provided by these operators to confirm that they had no ties to Russian interests was inaccurate and insufficient which led KRAIL to cancel their licenses.
Gaming laws in Ukraine make it clear that foreign operators must provide clear evidence that they do not support any activities or interests of foreign residents who directly or indirectly use force against Ukraine. Companies must also clearly prove that they don't have direct or indirect ties to support military force or military conflict against Ukraine.
KRAIL Criticized For Delayed Decision
KRAIL has received a lot of criticism in the past from multiple MPs who claimed that the gaming regulator should have made the decision a long time ago to revoke these gaming licenses.
The MPs claimed that KRAIL should have acted swiftly when Russia commenced its invasion of Ukraine and not waited 10 months to act! They have also put pressure for KRAIL to be dissolved but the Ukrainian Gambling Council (UGC) has backed KRAIL.