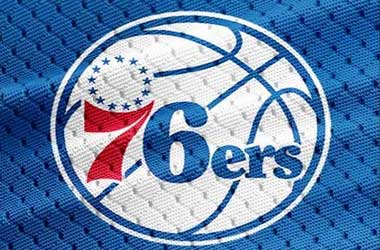 The Philadelphia 76ers gave their fans a reason to celebrate on Tuesday night after they wrapped up the 5th game in the first playoff series against the Miami Heat to take a 4-1 lead in the 7 game series and move to the second round of the playoffs.
This was the first time in six years that the Sixers were able to get past the first round of playoffs.
Miami Heat went into the playoffs knowing that they had a good chance to beat the Sixers. The Heat had a good defensive strategy but were unable to be consistent throughout the NBA playoffs and the Sixers were very good in taking advantage of the chinks in the Heat's defense.
The Sixers completely outplayed Heat in the first game of the playoffs but Miami Heat bounced back in the second game to level the series 1-1. However, from then onwards it was the Sixers all the way as they won the next three games in a row to take an unbeatable 4-1 series lead.
The Sixers secured a spot in the second round of playoffs after defeating the Heat on Tuesday night 104-91. J.J. Redick had a great game for the Sixers and ended up scoring 27 points, 10 rebounds and 2 assists. He received good support from Joel Embiid who scored 12 rebounds, 1 assist and 19 points while Ben Simmons finished with 10 rebounds, 6 assists and 14 points.
MLG Highlights
Sixers Set To Take On Celtics or Bucks
The Sixers will keep a close watch on the series between the Milwaukee Bucks and Boston Celtics. The teams have played 5 games so far and the Celtics are leading with a 3-2 scoreline. They can book themselves a spot in the second round playoffs against the Sixers; if they go on to win their next match on Thursday.
Celtics are the favourites to go through but they will have a tough task at hand during Game 6 which takes place in Milwaukee. The Bucks will have a lot of home support in their favour but they will also be under pressure, knowing that it is a must win game for them. Should the Bucks manage to win and draw the series, it will lead into Game 7 which is set to take place on April 28.