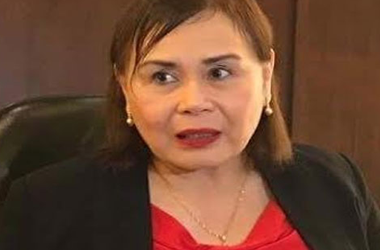 The Philippine Economic Zone Authority (PEZA) Director General Charito Plaza has announced that henceforth no online gaming ventures would be allowed to operate in any of the facilities accredited by it nationwide.
Addressing the media, Plaza said that PEZA's board of directors had decided unanimously that online gambling operations would not be allowed on its accredited sites both inside Metro Manila and outside. Plaza stated that allied services like technical support would also not be permitted.
According to Plaza, currently more than 100 online gambling ventures are active in Metro Manila operating largely via PEZA-accredited IT parks and buildings.
Plaza noted that much of the operators active in these buildings were locators of Aurora Pacific Economic Zone and Freeport (APECO) and Cagayan Economic Zone Authority (CEZA) as their facilities were still under development
In a statement Plaza said.
Since PEZA board will not allow online gaming, they (building owners) should stop allowing the lessee to occupy the accredited buildings
She stated that the PEZA has also decided that it will not be permitting even those ventures that have been licensed by gaming regulator Philippine Amusement and Gaming Corporation (PAGCOR) to operate. She emphasized that PEZA wanted to make sure that it was not caught up in any scandals involving online gaming.
PEZA is taking a tough stance on the issue has confirmed that it would cancel the accreditation of any facility that that is proven to host a gaming venture even after receiving a formal notice. Plaza's comments come after two recent cases revealed that illegal online gaming ventures were being operated out of Clark Development Corporation (CDC) in Pampanga and the Authority of Freeport Area of Bataan (AFAB).
Last year, a raid on the premises of an online gaming venture in Clark resulted in the arrest of 1,316 undocumented Chinese nationals. A similar operation at FAB last week resulted in 55 Chinese nationals being arrested on charges of illegal cyber gambling and cyber fraud. The AFAB has since issued a clarification that the 55 Chinese nationals in question had no criminal records with respect to their arrival in the Philippines.
A report from Leechiu Property Consultants (LPC) has shown that nearly 39 percent of total office space supply or nearly 481,412 square meters in Metro Manila is located inside PEZA-accredited buildings. The report also highlighted that the online gaming industry was the second highest this year in terms of the demand for office space, second only to the business process outsourcing sector which accounts for 38 percent of the overall demand.