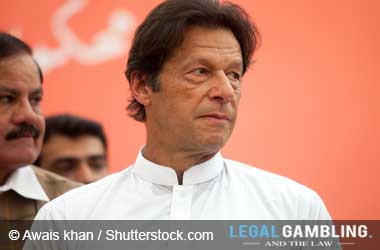 Pakistan cricket had its finest moment in 1992 when the team led by their flamboyant captain Imran Khan defied the odds and led his team to their first World Cup Championship. Imran Khan retired soon after and Pakistan has never won a World Cup since then.
Khan had an aura about him when he played that was noticed by both his players and the opposition. The Pakistani all-rounder played the game for two decades and finished his career with 175 ODIs, 88 tests and captained in 48 of them.
He was a natural leader who commanded the respect of his team with his performances and his demeanour.
When Pakistani cricket was in turmoil, Khan took over the reins of the captaincy and led Pakistan magnificently mentoring and finding new talent such as Wasim Akram and Waqar Younis.
Imran Khan quit cricket in 1992 at the age of 40 and raised funds to develop a cancer hospital in remember of his mother who passed away after her battle with cancer. Four years later, he decided that it was time for him to get into politics and use his leadership skills to improve things in Pakistan and for its people.
Financial Times
Imran Khan – The Politician
Khan's command of the English language is brilliant and mixed with his leadership skills makes him a great ambassador for his country. The Pakistan Tehreek-e-Insaf (PTI) which is his political party tried valiantly to knock out some of the more accomplished electoral parties for years but Khan was pushed aside.
Like the true leader that he has always been, he never quit and for over twenty years continued to fight and not give up on his quest to become the Prime Minister of Pakistan. That dream was achieved this week when the PTI won the elections enabled Imran Khan to become the new Prime Minister of Pakistan.
In a statement, Khan said
God has given me a chance to come to power to implement that ideology which I started 22 years ago
They say in Pakistan that being the captain of the cricket team is the toughest job in the country and being the Prime Minister is the second toughest job. Khan did the first job for close to a decade brilliantly and will now have a crack at being Prime Minister soon. Cricketers who played with Imran Khan heaped praise on his dedication and success and wished him the best in his new role.