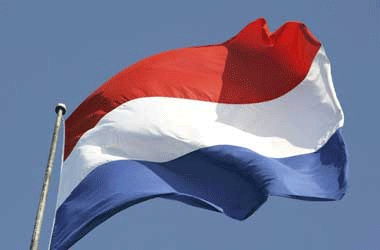 With the legislative upper house in the Netherlands raising several questions regarding the online gaming bill, the process of legalizing online gaming in the country is expected to witness further delays.
The country's lower house passed the bill to regulate online gaming including online poker in July this year.
Experts had predicted then that the bill would be approved by the Senate by the end of the year resulting in the formal issuance of the legislation by early 2017. However this is now unlikely as after months of delay the Senate has put up a list of questions that the secretary of state needs to respond to before the legislation can be put to vote.
Several key issues have been raised via the questions. One of the major questions is whether as anticipated under the new regime 80 percent of Dutch players will use the licensed gaming sites despite the proposed taxes being higher than earlier versions and the regulator's inability to block access based on DNS and IP addresses.
Other questions enquire as to why lotteries have not been included in the bill and why tax rates differ for sports wagering and bingo providers depending on whether they are a land-based or an online operator. The issue of varying tax rates had come up in the case of poker as well. In an earlier version of the bill, the rates for online poker operators was fixed at 20 percent of gross gaming revenue while brick-and- mortar operators had to pay 29 percent.
On being challenged by land-based casino operators, the lawmakers agreed to raise the tax rate to 29 percent for online operators. But the decision to impose a higher tax rate has resulted in the concern that Dutch players may actually prefer to frequent the more lucrative unlicensed sites rather than the licensed ones.
Nonetheless, Senate members do not fundamentally oppose the bill according to Justin Franssen, gaming legal expert and partner at Kalff Katz & Franssen. However the chances of the bill passing this year are said to very low. According to experts the bill must ideally be cleared before the scheduled elections in March 2017 which would usher in a new Parliament.
In a statement, Eric van Vondelen, an independent gaming consultant said
The factions who supported the bill in the Lower House hold a clear majority of 44 seats in the Senate. If the plenary debate in the Senate ends up being postponed past the Lower House elections of March 2017 – certain political groups may have an interest in such an outcome – all bets are off