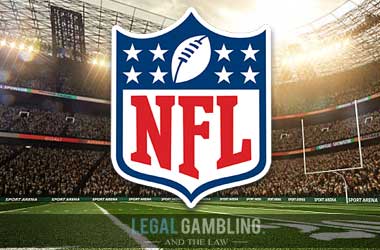 The Playoffs are just around the corner with just 2 weeks remaining, and it has been a crazy, fun regular season. The best is yet to come though, as the postseason is shaping up to be exciting as well, as the Super Bowl appears more up for grabs than any season in recent memory.
The Rams were heralded coming into the season as the most talented team in the league, and rightfully so after adding the likes of Aqib Talib, Ndamukong Suh, Brandin Cooks and Marcus Peters, and played like it for the first 8 weeks of the season before dropping their first game. In week 11, they played one of the most exciting games in NFL history by beating the Chiefs 54-51 on Monday Night Football, and ever since their week 12 bye have not looked the same offensively.
They were held without a touchdown for the first time in the Sean McVay era in a 15-6 loss in Chicago, and responded by putting up 23 in a losing effort to a decimated Eagles team that many had written off weeks ago. The answer to what the issue is cannot be cut and dry, but a lot of it falls on the shoulders of Jared Goff, who has 1 TD and 7 INTs in the last 3 weeks. Sean McVay is visibly shook after losing back to back games for the first time in his tenure, stating "we need to figure it out fast".
ESPN
Does Philly Have Another Run In Them?
While Carson Wentz is clearly a superior thrower and athlete to Nick Foles, there is just something about this Eagle team with Foles at the helm that gives them a new energy. Almost exactly a year after Foles took over for an injured Wentz, coincidentally against the Rams in Los Angeles both times, Nick Foles led the Eagles to a huge underdog win to keep the Eagles in the playoff hunt as the #7 seed currently.
It is very feasible that the Eagles could sneak in either as a wild card or NFC East division champs if Dallas falls off after their debacle on Sunday. In the playoffs, anything can happen, and Nick Foles seems to have the "it" factor needed to raise his level of play in big games.
Quarterback Purgatory
You could make the argument for the first time in a very long time that (almost) every NFL team is comfortable with their situation at quarterback going into next season. However, multiple teams should look at upgrading the position in the offseason due to neglecting it this past season or having a failed experiment. The worst part about being in this situation is the upcoming quarterback class is one of the least talented in recent memory, especially if Justin Herbert (Oregon) and Dwayne Haskins (Ohio State) return to school.
Herbert has a year of eligibility remaining, and reportedly wants to play with his brother, who is an incoming freshman tight end. Haskins is just a redshirt sophomore who played his first season this past year, and probably should stay in school to refine his mechanics and decision making. Without these 2 guys, there isn't a quarterback worthy of a top pick, as the rest have major deficiencies in one or more areas that make it hard to commit to them as quarterbacks of the future. This is what we like to call quarterback purgatory, and there are a few teams worthy of consideration but this is how they stack up, according to need.
JAX – Has to be #1 right? Signing Blake Bortles to an extension last offseason was heavily criticized at the time and looks even worse now. The other option is Cody Kessler or sign a guy like Teddy Bridgewater in free agency.
NYG – Eli Manning looked over the hill a few years ago, and has done just enough each season to keep his job, but at some point the wheels are going to fall off HARD. Kyle Lauletta was drafted last year but does not have the arm strength needed for NFL throws.
DEN – Case Keenum is solid, but he will never have another season like he did in 2017. At best you're looking at a top 17-20 QB, and there aren't really any other options on the roster. The good news is Keenum is good enough to be a placeholder for another season and the Broncos can get their guy in the 2020 draft.
Injury Report
BUF RB LeSean McCoy (hamstring) – questionable
CHI S Eddie Jackson (ankle) – questionable
CIN WR Tyler Boyd (knee) – questionable
CLE CB Denzel Ward (concussion) – questionable
DAL G Zack Martin (knee) – questionable
DEN CB Chris Harris (leg) – out
GB QB Aaron Rodgers (groin) – questionable
GB DT Kenny Clark (elbow) – questionable
HOU WR DeAndre Hopkins (ankle) – questionable
HOU RB Lamar Miller (ankle) – questionable
JAX RB Leonard Fournette (foot) – questionable
KC RB Spencer Ware (hamstring) – questionable
LAR RB Todd Gurley (knee) – questionable
LAC TE Hunter Henry (knee) – doubtful, returned from IR
LAC RB Melvin Gordon (knee) – questionable
NYG WR Odell Beckham (quad) – questionable
MIA RB Frank Gore (foot) – placed on IR
PHI QB Carson Wentz (back) – out
PIT RB James Conner (ankle) – questionable
PIT OT Marcus Gilbert (knee) – placed on IR
SEA S Bradley McDougald (knee) – questionable
TB WR DeSean Jackson (finger) – questionable
TEN CB Logan Ryan (leg) – placed on IR
There's your early week 16 news and notes. Check back Thursday for an updated injury report, playoff picture, and a few more storylines. Cheers!