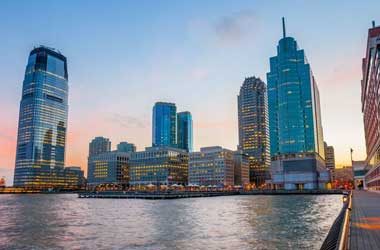 New Jersey's online gambling industry is enjoying good success as latest figures show revenue for the sector hit a record high of $242.7 million for the year till October. Online gambling revenue saw a 30% year-on-year increase, exceeding the $26 million mark in October.
The Department of Gaming Enforcement (DGE) release its report which showed that out of the total revenue recorded by the iGaming sector, $25,100,132 came from slots and table games, while online poker sites contributed $1,653,746.
Hard Rock and Ocean Resort which were the newest operators to enter the online gambling market had stellar performances in October.
Hard Rock recorded just over $1 million in online casino revenue, a 57% rise from its September figure which stood at $650,000.
Since launching in June, Hard Rock has been growing steadily and is expected to continue its growth curve in the coming months. The online casino has gained massive popularity since it launched and stayed in tune with its customers by offering a dynamic loyalty scheme, as well as lucrative promotions and high-quality games. The operator is set to release new games in the coming weeks which are expected to further boost its revenue.
Ocean Resorts has done exceptionally well beating its September revenues by a whopping 84% – as it took in almost $600,000 in October. The Atlantic City casino did not fare well in September owing to initial deposit bonuses having been completed or players quitting them altogether. The outlook was sluggish for the casino in the wake of the September figures, but latest revenue stats quelled fears as Ocean hits a new record high in October.
One of the reasons for the change in fortune was because Ocean started introducing a wave of improvements to its site, with the release of its Android mobile app. It also gave away loads of promos, bonuses and weekly prizes sparking interest among players.
Other online gambling operators enjoying revenue growth year over year include Caesars, which took in a 15% increase, Borgata which saw an increase of 10% and Tropicana gaining an 8% rise. Their success is partly driven by the introduction of their online sportsbooks.
Golden Nugget Still Topping the Competition
Las Vegas-based Golden Nugget is continuing to push boundaries by breaking its own record, banking $9.67 million in October – an increase of just over $300,000 from its previous all-time highest tally in July. The figures saw Golden Nugget's gambling revenue balloon by 70% in just one year.
Play SugarHouse and Betfair are also under the Golden Nugget umbrella, helping it stay at the top of the competition, dwarfing its closest rival Borgata.