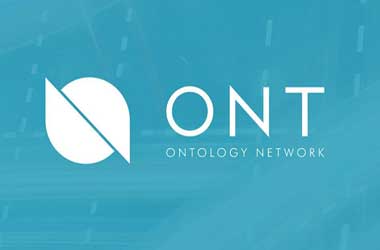 On January 28, we had reported that OnChain, which has launched Ontology Network in the form of a collaboration between Chinese businesses and government on November 27, 2017, is planning to airdrop Ontology (ONT) tokens will be released through a number of reward events. The founders of NEO, DaHongFei and Erik Zhang, is behind OnChain as well. NEO announced today that Ontology project has handed over 20 million ONT tokens and the former will airdrop the tokens to the community.
What is Ontology Network?
Ontology is a next-generation multi-chained public chain infrastructure platform initiated by a Chinese blockchain technology Onchain. It is also a platform that supports a decentralized trust ecosystem.
The Ontology Network aims to create a simple and reliable method to verify identity and financial records, using block chain as a trust machine. The developers will provide the open source network free of cost to their industry partners. Therefore, the system will act as a combination of a traditional centralized system with newer block chain technology. Both systems will be linked through block chain oracles.
As the tamper proof information would be readily available, financial institutions will be more confident in dealing with the clients from the outset. Likewise, clients need not bother about a false report due to the veracity of the documents.
How to receive the airdrop?
1. The airdropped tokens are part of a donation from Ontology team to the NEO Council. As a gift to the community, this airdrop will consist of 20 million ONT.
2. Airdrop ratio: Each NEO will get 0.2 ONT (50% of which are freely tradable and the other 50% are automatically locked).
3. The snapshot of NEO addresses will be done at block height 1974823, which is estimated to be at 2018-03-01 around 5:00 am (Pacific Time).
4. Delivery of the first ONT tokens will be completed in the weeks following March 1 (0.1 ONT per NEO). The other locked half (0.1 ONT per NEO) will be using the same snapshot, but will instead be airdropped on the Ontology MainNet. Ontology MainNet is expected to be released in Q2, 2018, specific date depends on how the Ontology TestNet is operating. Further details will be released.
Following the announcement NEO (NEO) is trading at $107.60, up 3.08% from the previous day.