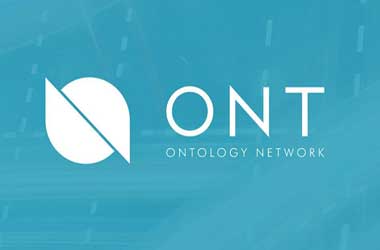 The early backers of NEO (NEO) project are earning passive income in the form of NEO-GAS, from their NEO token holdings. The founders of NEO, DaHongFei and Erik Zhang, established a company named OnChain, which has launched Ontology Network on November 27, 2017. OnChain is a collaboration between Chinese businesses and government. It was created that way to avoid regulatory hurdles to the products that would be released in the future.
The Ontology Network aims to create a simple and reliable method to verify identity and financial records, using block chain as a trust machine. The developers will provide the open source network free of cost to their industry partners. Therefore, the system will act as a combination of a traditional centralized system with newer block chain technology. Both systems will be linked through block chain oracles.
As the tamper proof information would be readily available, financial institutions will be more confident in dealing with the clients from the outset. Likewise, clients need not bother about a false report due to the veracity of the documents. The developers will be releasing the road map by the end of first-quarter of 2018. Additionally, OnChain will also release the testnet with a bug bounty program.
There will be no pre-sale, ICO, etc., for the project. Instead, Ontology (ONT) tokens will be released through a number of reward events. Thus, it can be construed as an 'airdrop' to those who have signed up with their email address. Soon after the Mainnet is launched later this year, the tokens will be released.
Similar to NEO ecosystem, which offers GAS as rewards to stakeholders, there will be a voting model in place for the Ontology Network as well. The holders of the ONT tokens will have a say on the decisions taken in the Ontology ecosystem. A total of one billion ONT tokens will be created on the genesis block. Interestingly, similar to NEO, the ONT tokens will not be divisible. The network will also use Ontology Gas (ONG) to pay for transactions and computations. It would be paid as interest to the ONT holders over a period of 22 years.
To facilitate transactions and interest payments, the ONG tokens will be divided by up to one billion parts. There won't be any kind of sale of these tokens. So, investors should make sure that they deal with the company directly by joining the community. The developers would regularly provide updates to those who have signed up to their mailing list. Updates will also be provided on social media platforms. Therefore, it is a project to watch.