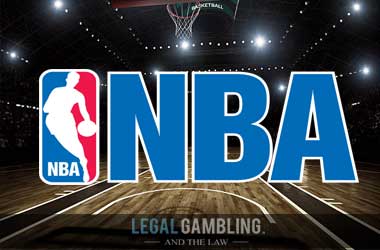 National Basketball Association (NBA) teams are gearing up for the potential release of guidelines from the league office regarding their ability to recall of players who are not currently in their markets—paving a path for the possible resumption of the 2019-2020 NBA season.
Teams are also waiting for the league's green light on expanding individual workouts to incorporate more team staff. A number of NBA stakeholders believe that commissioner Adam Silver will give the go-ahead by June 1, which would set the date for the first games to be played come the tail-end of July. NBA superstars, including LeBron James and Chris Paul, president of the players' union, have already agreed to support resuming the season.
The 2019-2020 NBA season was suspended on March 11 due to the COVID-19 pandemic after Utah Jazz's Rudy Gobert tested postive. The league is currently in the midst of talks detailing a plan to resume the season. Sources indicate that the league office is thinking about instituting a player recall into their markets for a 14 day quarantine period, 7 to 14 days of solo workouts at team gyms, and a formal training camp for two to three weeks.
ESPN
The NBA is still pondering which locations it will use. The two sites being discussed include Las Vegas and Orlando's Walt Disney World.
However, many in the league believe that Orlando is currently the frontrunner. Disney World presents the most advantages for the NBA, due to the fact that it is private property and already has the requisite facilities to host NBA games and all the necessary personnel.
Resumed Season's Structure Still an Open Question
The NBA and its Players Association (PA) will still have to discuss the finer details. Questions remain on the resumed season's structure, such as how the league will decide regular-season games, playoff formats, and whether all the NBA's teams will be required to finish out the season.
While many players have stayed close to their markets and have already conducted individual workouts for their teams, some players such as Mavericks star Luka Doncic went back to his home country after the season was suspended. This could complicate matters a bit, given the widespread travel restrictions imposed by many countries due to COVID-19.
Silver has stated that he has received word alongside the commissioners of other major North American sports leagues that the Trump administration and governors could be counted on to help players come back to the U.S if needed.