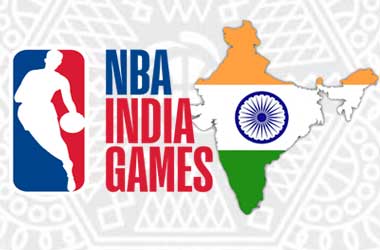 The is creating history by visiting India for the first time and scheduling two pre-season games in Mumbai. The Sacramento Kings will take on the Indiana Pacers on October 4 and 5 at the NSCI Dome.
Tickets for both days have already been sold out and one can expect some A-list Indian celebrities to be in attendance.
The NBA coming to India is big news but there isn't a lot of media coverage or hype taking place because of the on-going test match between India and South Africa. Cricket is by far the most popular sport in India and the first test in the Freedom Series is taking up most of the sports columns.
However, there is a growing NBA fan base in India especially in metro cities like Mumbai, Pune, Bengaluru and Chennai. NBA fans from these regions have already purchased tickets for the two games and millions of fans from India will tune in to see these pre-season games.
DDB Mudra Group
The NBA has a massive fan following in North America and it is been one of the missions of the league to spread is brand in different countries across the world. Prior to the start of the NBA season, the league has made it a habit to conduct a few pre-season games in different countries. The United Kingdom, China and Japan have been regular hosts to these pre-season games which are billed as the "NBA Global Games initiative."
Sacramento Kings Owner Pushed For India
One of the main reasons why India was chosen for this year's pre-season games was because Vivek Ranadive pushed hard for the NBA to come to India. Ranadive was born in Mumbai but moved abroad and went on to buy the Sacramento Kings. He is very eager to not only bring the NBA to India but also to get his team to play in the city where he was born.
Ranadive admits that Cricket is the number one sport but is a firm believer that the NBA will soon turn out to be the second most popular sport in the country. He has pushed hard for a number of years to bring the NBA to India and will continue his efforts to spread the game in the land of 1.3 billion people. Ranadive believes than within the next decade, a number of Indian basketball players will join the NBA.