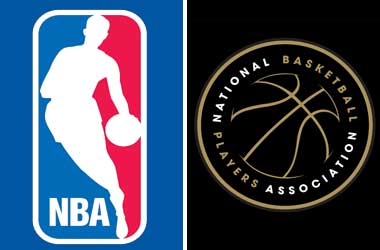 Summary
NBA and NBPA in discussions on draft eligibility
The are expected to change the age criteria to 18 years
College basketball will be impacted by proposed change
The National Basketball Association (NBA) is in talks with the National Basketball Players Association (NBPA) about approving the draft eligibility age for players from 19 years to 18, latest by 2024.
Both associations might agree upon the move probably this week.
Age Change to Affect College Basketball
The proposed amendment is a part of the current Collective Bargaining Agreement (CBA) negotiations. Lowering the draft age will dramatically impact the college basketball scenario. The move will mark a comeback to the drafting scene before 2005. In 2005, the NBA had changed the eligibility age from 18 to 19. The prospective change in age will also have a resounding impact on other state and international sporting avenues besides NBA and college teams.
College basketball will miss out on some talented freshmen due to the expected approval. The NBA's one-and-done era yielded some great talent such as Zion Williamson, Cade Cunningham, Anthony Davis and Scottie Barnes. The change will prompt players to go for the NBA instead of flocking college teams. While NBA teams will have a better risk profile, depending merely on players' recruitment rankings can prove a costly bargain. College sample sizes screened players to some extent, which won't be possible after the proposed change.
Another expected ramification is double drafting. The best college freshmen and top-performing high-school graduates will be available for the crop in 2024, thus expanding the drafting pool. NBA teams are likely to experiment with these expensive double draft selections. Presently, the Houston Rockets, Oklahoma City Thunder, and the New Orleans Pelicans already own unprotected first-rounders in 2024. These teams stand to gain from the change.
The number of older members in college teams will increase if the age change is approved. The trend will be like how it was in the early 2000s. An older team is also expected to be more experienced. Given the change, seasoned players in college teams might play longer and earn more based on their name, image, and likeness (NIL). Players like Hunter Dickinsons, Drew Timme and Oscar Tshiebwes might make more money in the NIL era.
New Recruits Might Not Take Non-NBA Pro Paths
The proposed age change might dissuade recruits from going towards other Non-NBA avenues. Although leagues like G League Ignite or Overtime Elite will not vanish altogether from the scene, their recruitment techniques will change.
With the reduction in drafting age, elite players will be more eager to traverse the NBA route instead of choosing alternative paths to make more money.