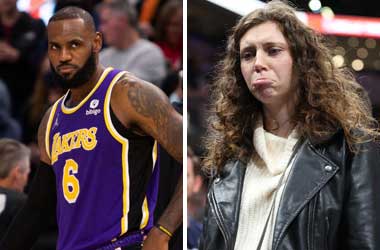 Summary
Lebron James scores season high points to help LA Lakers Win
James gets two fans ejected during game against Indiana
Fans are alleged to have made death threats during the game
LeBron James has been in the news for the last few days as his antics on the court have caught the attention of the public.
King James got into an altercation with Isaiah Stewart earlier this week when the Lakers played the Detroit Pistons. James ended up elbowing Stewart in the face.
James claimed it was an accident but Stewart did not think so and had an altercation on the court that needed intervention. The referee decided to give James a one game suspension which James did not think was right.
James Returns and Help Lakers Win
Lebron James returned after his suspension and had a great game that helped the Lakers secure a win over the Indiana Pacers in Indiana. The Lakers ended up winning 124-116 and it was largely due to James's performance as he scored a season high of 39 points, with 7 of those points coming in overtime.
The Lakers currently sit in 9th place on the Western Conference table with having played 20 games, winning 10 and losing 10. The defending champions have looked rather shaky so far and it will be up to James yet again to help them turn their NBA season around.
Nicky
James Ejects Two Fans For Death Threats
The game against the Indiana Pacers was filled with drama after James called on the referee and pointed to two young fans sitting courtside. James seemed rather upset with both fans and asked the referee to remove them immediately. The two fans were ejected and the woman who walked away appeared to mock James with sarcastic face for being ejected.
There are posts on social media from individuals who claim to be near the two fans who were ejected claiming that they issued death threats during the game against LeBron James's oldest son Bronny James. One fan posted on Twitter that they two fans were constantly chanting – I hope Bronny dies in a car wreck.
Robb Wexler, CEO of National Aircheck Media Monitoring clarified that death threats were issued but it wasn't against Bronny James but against LeBron James. James would later provide some clarity on the incident by saying he would never speak to his fans that way and does not expect anyone to speak to him that was, as they crossed the line!