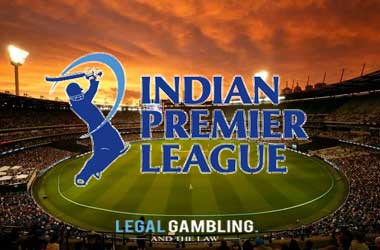 India has been labelled as the epicentre for COVID-19 as over 300,000 people are testing positive on a daily basis. News reports visuals of there not being any more place for bodies to be cremated and makeshift crematoriums on the side of the road are being set up and bodies are being burned in public.
Multiple nations are coming forward to offer help and support to India in this time of crisis. The ruling BJP government and Prime Minister Modi have received a lot of criticism for not doing enough to stem the flow of COVID-19 cases in India. While India continues to battle the rise in COVID-19 cases, the richest domestic T20 tournament in the world continues to go on as usual in the midst of all this madness.
The Indian Premier League (IPL) is currently underway and is scheduled to end on May 30. The BCCI had earlier restricted IPL venues to just six locations as it would help them create a bio-bubble and ensure the security of all players and support staff in the bubble. The 2021 IPL is taking place in empty stadiums as the BCCI did not want to allow fans in and jeopardize the bubble.
CRUX
There have been calls from political parties for the IPL to be suspended amidst the rise in COVID-19 cases but the BCCI has no plans to pull the plug on the IPL. The BCCI has already admitted that the IPL is its biggest cash cow and cancelling the tournament midways would create a huge financial loss.
There is no threat as of now that the government will force the IPL to shut down as the BCCI secretary Jay Shah is the son of Home Minister Amit Shah. The BCCI now has strong political ties to the ruling government and is in no danger of getting a red card.
Australian Players Keen To Exit India
Australia has suspended all flights from India till May 15 based on the current crisis and this ban could be extended. There are currently a number of Australian cricket players who are part of the IPL. Multiple players have decided to pack their bags and head home before the COVID-19 crisis gets any purse.
Adam Zampa and Kane Richardson have received permission to leave while Chris Lynn has called on the Australian government to send over a chartered plane to get all Australian cricketers back home safely.