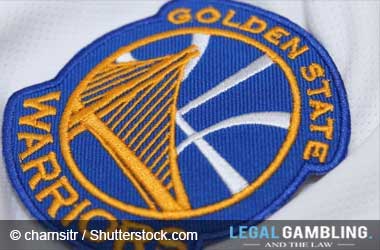 The Golden State Warriors were at the top of their game for the last five years and were the most dominant team in the NBA. They made it to the finals of the last five NBA Championships and went on to win three of them (2015, 2017 and 2018).
They should have and could have won the 2019 NBA Championship as well but injuries to Kevin Durant and Klay Thompson broke them and allowed the Toronto Raptors to defeat them. This season the Warriors are not even a shadow of the team they used to be and that is clearly reflected in their results this season.
The Warriors were so dominant for the last 5 seasons because they successfully managed to keep their core group of players together. That changed this season as Kevin Durant chose to become a free agent, Shaun Livingston decided to retire, DeMarcus Cousins and Andre Igudala decided to move.
The three key players that remained with the Warriors were the Splash Brothers (Stephen Curry and Klay Thompson) and Draymond Green. Those three players are good enough to make any team competitive provided they are fit and up for selection.
Head coach Steve Kerr knew at the start of the season that he wasn't going to have the services of Klay Thompson who had to go through ACL surgery after injuring himself in the 2019 NBA finals against the Raptors. The Warriors were not going to risk rushing Thompson back like they did with Kevin Durant. Reports suggest that Thompson is out for this season with a faint chance that he could come back for the playoffs should the Warriors qualify.
That looks highly unlikely as the Warriors are currently at the bottom of the Western Conference points table. They have won just 2 out of their 11 matches and have lost their last four games. Take a look at our preview of the their next game against Los Angeles Lakers, can they get their third win?
Warriors Should Focus On Rebuilding For Next Season
The Warriors are not only without the services of Klay Thompson but also Stephen Curry who broke his left hand last month. He underwent surgery and is expected to be out of action for a minimum of three months. There are reports that Curry might require a second surgery which could further delay his return.
Draymond Green has also missed a few games due to a torn ligament in his finger. All this has hurt the Warriors chances of making the playoffs this season. The Warriors might have to forget this season and look at rebuilding to get their key players fully fit for the next season!