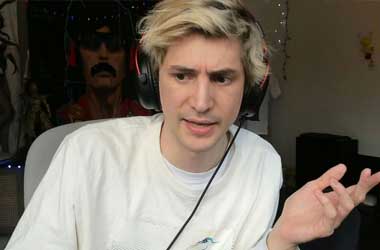 Summary:
xQc just signed a deal with Kick for over $100m.
The streamer bets crazy amounts and has generated wealth.
xQc couldn't believe he was removed from the casino.
Over the weekend, popular streamer "xQc", also known as Félix Lengyel, was removed from a Canadian casino in Montreal after security said he had to leave the venue.
xQc was at the casino to celebrate his birthday and have dinner. He bet small amounts and was reportedly dragged out by security because of a Radio Canada clickbait article from 2022.
Went to the Montréal casino after my birthday dinner to spend some time with my family. Split small amounts to each member so we could play table games and laugh. Security came and dragged me out in front of everyone because of a 2022 radio Canada clickbait article. Cringe 😬 😬 pic.twitter.com/yWYo6Vnam9

— xQc (@xQc) November 11, 2023
Describing the Situation via Stream
xQc took to his Kick channel soon after the incident to explain what happened. He told the casino staff members that he was at the casino with his family, and they were chilling out. They were betting low amounts, and he asked for a reason as to why he was being removed.
The staff said an article that came in 2022 was the reason behind the ban. xQc was reportedly banned via the online systems, which has caused him to be shut out of the land-based casino. The Radio Canada article refers to xQc as an individual with a gambling addiction that he admitted to.
Because of the article, the streamer is now banned from any gambling in the entire province. He cannot visit casinos, play online games, or buy a lottery ticket.
Moving to Miami
The ban will have little significance soon as the streamer reportedly plans to move to Miami soon. Adin Ross reportedly leaked the news of a recent move on a recent stream. By moving to Miami, xQc will be able to travel easily to other US states for gaming or access offshore sites.
The only issue now will be if he were to be banned in the US. If he truly does have a gambling addiction, it will most likely catch up with him in time. Providers educate players to play responsibly by setting limits and only spending so much per session.
For most popular, a typical gambling session might include $100 in spending. For xQc, he has a far larger bank account after signing a deal for $100 million. He can easily spend more, but if the spending continues with no cut-off point, he will eventually run out, especially if he is not landing any major jackpots or using strategy at table games.
It will be interesting to see how xQc adapts to a Miami move. Will he be able to see success as a streamer in the United States? The gambling opportunities are plentiful in the US, but will require some travel to play online in a legal setting and experience land-based gaming.