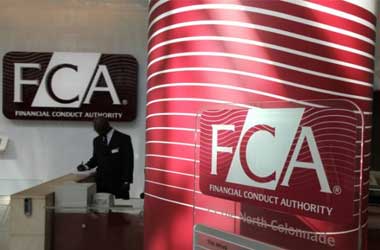 The global forex market is a volatile market which traders take into account. However, there are currency fluctuations that are caused because the markets get manipulated on purpose. When such incidents take place, the respective financial watchdogs jump in and investigate these issues.
The UK financial market recently experienced a suspicious spike in the value of the pound sterling.
The Financial Conduct Authority (FCA) is now taking steps to look into the matter because the spike took place right before a critical announcement was made by the Bank of England (BoE).
The Bank of England recently announced that it would be maintaining its interest rates of 0.75 percent. This is important because it would affect the various loans that it is currently holding and offering. A higher interest rate would have discouraged borrowing and slowed down the economy while a lower interest rate would have inflated the economy. Maintaining it at its current rate, means that people will be enjoying the status quo for some time which is good for some investors.
This is why the surprising rise in the pound's value is suspicious. This is because it happened 15 seconds before the announcement from the Bank of England's Monetary Policy Committee. This has made people think that someone leaked the announcement info. The Bank of England has now confirmed that it has referred it to the FCA. The bank says that this is the standard practice for any unusual movement in financial value.
The movement was a rise of $1.3023 to $1.3089 against the dollar. There was also a similar jump in the pound's value against the euro. FCA usually does not investigate something like this but it can take steps when it affects regulated markets.
FCA Must Investigate
The worrying thing about this is that it is the second time that the Bank of England has referred a matter to the FCA. Recently, it informed the regulatory body that there was a second live feed of its press conferences. This audio link was set up by a third-party supplier and allowed people a few seconds headstart compared to those who saw the official live feed. The third-party supplier was selling access to this faster live feed, which gives traders a major advantage. With modern technology, a few seconds can earn people lots of money.
The investigation is important for the interest rate leaks because all confidential information regarding interest rates need to be secret for 24 hours before the announcement. The sudden jump right before the announcement could have been an attempt to make the rise look like a coincidence.