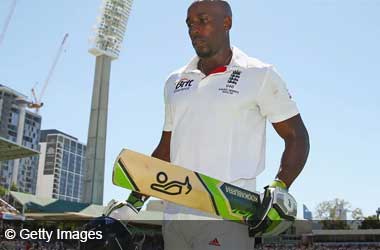 A study conducted by Leeds Beckett University revealed that, between 1995 and 2019, black cricket players have decreased by 72% in English cricket. Only one black player born in England has played Test match cricket during that time: Michael Carberry.
Carberry made six Test appearances for his country, in addition to six ODIs. The former opener, played for a total of four counties during his 17-year first-class career. He disclosed that he had undergone numerous instances of racial bias during his career. Carberry said that, if he was white, he would have been asked to play a lot earlier and more often.
Michael Carberry was clear that very few of his experiences were outright disrespectful or derogatory. Rather, they were small displays of unconscious biases that were made in the spirit of misguided camaraderie.
For instance, Carberry said that some people told him they couldn't see him in the dark, and spoke to him in slang instead of plain English.
Carberry also revealed that one person who treated him that way was a coach. While Carberry ultimately chose to speak out, he said he knew he was taking a massive risk with his cricketing career in doing so.
The PCA
ECB to Focus on Increasing Cricket Diversity
The England and Wales Cricket Board's (ECB) CEO Tom Harrison said that he wants to take responsibility for eliminating racial biases in cricket, an undertaking he called the most pressing issue for cricket in the next decade. Harrison has made it clear that the ECB will be more proactive in recruiting more black youths into the game.
Harrison said that previous attempts, while sincere, could have been hampered by racial biases that made the black children uncomfortable with the game. Harrison promised to do better, stating that the ECB will look into forging authentic connections by hiring more coaches and staff that the children can identify with.
Race Issues Highlighted in Cricket by Others
In recent times, multiple initiatives to improve the racial harmony in English cricket have been made. The county of Surrey recently revealed their African-Caribbean Engagement program, led by Ebony Rainford-Brent, a former player for England.
Donovan Miller, a key part of England's 2019 World Cup coaching effort, stated that there is a barrier that prevents black coaches from plum jobs.
Carberry believes that things will not change permanently unless more cricket decision-makers are people of color who understand the experiences other people of color face playing the game at a professional level. Currently, the 12-person board of the ECB has just one non-white member, Lord Kamlesh Patel.