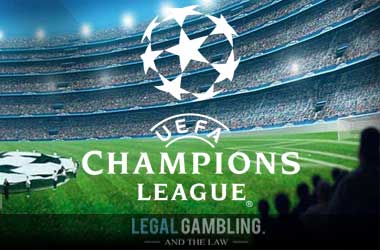 The Champions League is finally making serious moves to resume its season after being out of action for nearly 3 months due to COVID-19 concerns.
Earlier this week, the European football governing body UEFA announced that the event will be concluded in August in Lisbon, Portugal as a knockout tournament comprised of eight teams.
Aside from this, not much is known regarding the details of the competition. None of the details on the teams, lineups, or health and safety protocols have been revealed.
Aleksander Ceferin, the president of UEFA, has stated that they do not currently have a Plan B, but assured fans that they were evaluating the situation everyday.
UEFA expects all the games to exclude fans, in accordance with government-imposed limits on public gatherings. Many industry observers feel that UEFA games, particularly in the final stages, benefit a lot from the audience, who contribute a lot to UEFA games' reputation as some of the most high-stakes and emotional games for soccer fans everywhere.
RT America
UEFA's task is generally considered to be much harder than the tasks faced by similar sports bodies who mostly have to complete or resume seasons within domestic borders. UEFA has to seek out ways to resume a partially completed international competition in the face of strict border controls and quarantine or social distancing rules.
UEFA Forced To Make Hard Decisions
UEFA's proposed solution is a Champions League between eight teams that will take place over eight days in Lisbon. The knockout tournament will conclude with the grand finals at Benfica's Estadio da Luz on August 23.
According to the latest statement by UEFA, the current working schedule for the Champions League is for the round of 16 on August 7-8, the quarterfinals on August 12-15, and the semifinals on August 18-19.
UEFA's lower tier Europa League will also conclude similarly, with the final eight squads playing out the rest of their season in four German venues during the same time period. The Europa league take place on August 21 in Cologne.
Before the Champions League can be played out, UEFA still needs to decide on the roster of teams that will play, as the competition was already halfway done by the time it was suspended. A final decision is expected by early July.
According to Ceferin, the measures taken for the Champions League will not dictate how the organizer will plan its future events, noting that this format was a one-off due to the situation forced upon UEFA by the pandemic.