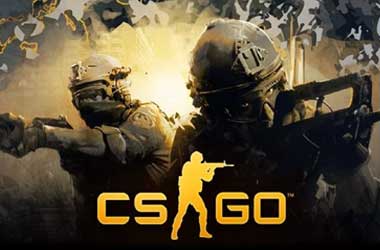 Social media guru Gary Vaynerchuk recently said that in a few years, eSports is going to become the most popular sport in the world. Vaynerchuk has made some lofty predictions in the past but he tends to get more right than wrong. While most people still don't take eSports seriously, there is no denying the fact that the eSports industry is growing at a rapid rate with millions of dollars in prize money being offered at popular eSports tournaments.
In May we also reported that fans of eSports were not that concerned with match-fixing, especially with playing to lose. Now the eSports industry has been tarnished in Australia due to match-fixing allegations. While match-fixing is generally associated with some of the more popular sports like boxing, cricket and football, eSports has now been added to the list.
Australian police have arrested six players for fixing their matches and intentionally losing their games of Counter-Strike: Global Offensive. This was mostly because they had placed bets on their own matches.
Australian police allege that the six men, who are mainly from Victoria and Western Australia, were fixing their tournament matches so that they could benefit from the bets they placed on them. If these charges are proven in court, these gamers face up to ten years in prison. The offenses that they are accused of include engaging in conduct that corrupts a betting outcome and the use of corrupt conduct information for betting purposes.
Esports Talk
With the booming eSports market, gambling operators are getting into the action. Australia's Sportsbet has started offering wagers on tournaments and this has opened up opportunities for unscrupulous players.
The Victorian assistant police commissioner Neil Paterson said that the authorities and agencies involved in the eSports industry must work closely together to ensure that all suspicious activity is reported in order to ensure that there is no corruption in eSports tournaments.
Multiple Bets Placed
According to state police, 20 bets were placed over five matches that looked to be suspicious. The amounts wagered were not revealed but the betting agency noticed that something was off. The agency tipped off the police and they started an investigation in March 2019.
The arrests were made by the sporting integrity intelligence unit and the organized crime intelligence unit. They arrested four men in Victoria, three of them from Mill Park, while another was from South Morang. The final arrests were then made later in Western Australia.
Though the arrested men were later released, the investigation is still on going.