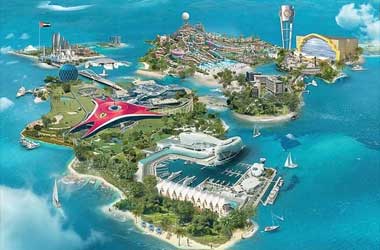 The UFC has done what no other sport has managed to do during the global pandemic brought on by the corona virus. The premier MMA sports organization in the world has hosted 5 fight cards during the last two months while all of the other sporting leagues including the NFL and NBA remain suspended.
UFC President Dana White has shown remarkable leadership in these trying times by not only continuing to put on fights and to silence his critics. The UFC has received a lot of flak and most of it has been directed at White. Many claim that he is putting his fighters at risk by continuing to host fight cards.
White admits that this has been the biggest challenge he has faced in the UFC but in doing so he has shown other sports organizations how it can be done.
White had earlier spoken about creating a 'fight island' outside America so that the show can go on. The UFC worked out a deal with Yas Island a.k.a Fight Island in Abu Dhabi to host three fight cards in just 7 days.
MMA FOCUS
UFC fighters from different parts of the world have descended on Fight Island as the UFC will host UFC251 on 11 July, UFC Fight Night 172 on 15 July and UFC Fight Night on 18 July. The UFC generally hosts its annual international fight week in July in Las Vegas each year. This time around there will be no fight week in Vegas but the UFC has made up for it by scheduling back-to-back cards in Abu Dhabi.
UFC Takes COVID-19 Cases In Its Stride
The UFC has set up an extensive protocol of procedures and tests to keep its fighters and staff safe. Despite all the protocols, there have been fighters, coaching staff and employees in the last few weeks who have tested positive for COVID-19.
The UFC had to scrap its Main Event for UFC251 after Gilbert Burns who was supposed to challenge Kamaru Usman for the UFC Welterweight title tested positive 24 hours before he could board the flight for Abu Dhabi.
The UFC did a great job in sorting out their issues with Jorge 'Gamebred' Masvidal and have got him to fill in for Burns. Masvidal is a much bigger draw than Burns as Gamebred has been around for a long time in the MMA world and has a hot streak going for him. The new Main Event at UFC251 is likely to sell even more pay-per-views for the promotion now.