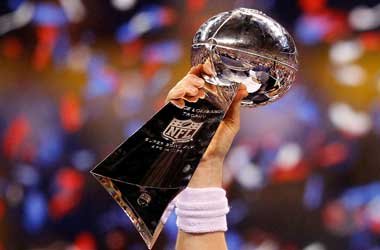 Now that multiple states in America have a legalized sports betting industry up and running, sports bettors are placing a lot of money on various sporting events.
Super Bowl Sunday is one of the biggest sports events in the country and is scheduled to take place on Feb 3.
Betting operators have confirmed that they are noticing a strong increase in proposition (prop) bets for Super Bowl Sunday when the Los Angeles Rams take on the New England Patriots.
This wasn't the case with regular NFL games as bettors were not too keen on prop bets.
A regular bet is usually done on the final outcome of the game or the scores during the first half of the game. Prop bets go much deeper and can highlight a number of different aspects of each game.
Since we are looking at Super Bowl Sunday, let us use the game between the Rams and the Patriots as an example of potential prop bets. Betting operators can offer different prop bets such as the number of rushing yards Todd Gurley from the Rams would be limited to or how many passing touch downs Tom Brady from the Patriots will score.
These bets have huge betting odds which means the probability of a bettor getting it right is very limited but at the same time should they get it right, they will end up getting a massive payout. Betting operators usually limit the amount of money once can place on a prop bet to either $500 or $1,000 at most.
NFL Not Happy With Prop Betting
The NFL isn't very happy with the popularity of prop betting and has petitioned Congress in the past to give sports leagues in the country the power to ask gambling regulators to prevent operators from offering them to bettors.
In a statement, Jocelyn Moore, executive VP for the NFL said
To address concerns regarding risky betting fixtures, we encourage Congress to allow professional and amateur sports organizations to identify which types of bets simply pose too significant a risk to the integrity of sports and to work with regulators not to authorize them.
The NFL is concerned that prop betting could spur on match fixing and compromise the integrity of the players due to the amount of money involved. As of now, prop betting for Super Bowl Sunday is in full swing at most legalized betting sites in the country.