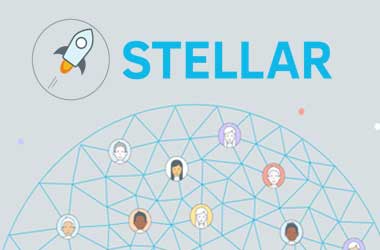 Stellar (XLM), an open sourced decentralized protocol to transfer money, released an impressive roadmap a few days ago. The value of Lumens (XLM), the native currency of the Stellar platform, has not lost much of its value even after the recent downturn in the crypto currency market. The coin has gained nearly 225x in the past one year. The developers believe that there are three main factors that will make a decentralized payment technology successful. They are scalability, security, and low latencies, similar to credit-card.
The developers behind Stellar continue to work towards the above said factors that make a crypto currency valuable in the long-term. Stellar's consensus protocol is considered to be better (provably safe) than other consensus mechanisms such as proof-of-work, proof-of-stake, Byzantine agreement, and Tendermint.
One of the recent transactions has settled in a mere 4.96 seconds. Furthermore, when it comes to cost x lag scenario, Stellar (XLM) stays far ahead of even the most talked about platforms such as Ripple (XRP), DASH (DASH), Litecoin (LTC), NEM (XEM), and Ethereum (ETH).
After two years of field-testing, the developers have added smart-contract functionality that will allow creative applications like crowdfunding, dividends and escrow. The developers have also merged many of other Go repositories into monorepo. Additionally, the Stellar developer community also released Bitfrost, which facilitates Stellar token-issuers to accept Ether (ETH) or Bitcoin (BTC), while commencing ICOs, and automatically assign accounts with new tokens. Through Stellar build challenge, support for Lumens on the hardware wallet Ledger Nano S was created.
The Stellar development team has two goals for 2018. First of all, Stellar plans to introduce a decentralized exchanged, named SDEX. To build the front-end for Stellar's inherent decentralized exchange, a team with an established track record of product and marketing success was hired in late 2017. Stellar has hinted that internal prototypes are being built now. SDEX will enable on-chain, protocol-level trades for any Stellar token. Stellar teak is also planning to create enough liquidity to minimize spreads. Apart from facilitating trading in a long list of assets, the exchange will also offer 'Day One' trading for any Stellar ICO token, atomic path finding to discover the cheapest rates between any two assets, low trading fees, and end-user control of secret keys.
Any exchange will be successful only if there is liquidity. In order to achieve that, Stellar will grant offer of up to $2 million to suitable partners. Stellar hopes that SDEX will be the preferred exchange for all Stellar tokens. In the future, Stellar hopes to introduce trading in carbon credits and even oil futures.
The second goal is the integration of 'Lightning network' facility. Stellar's advisor and Bitcoin core developer Jeremy Rubin will join hands with the developers to optimize the implementation. The developers are also planning to extend the Stellar core through a Bump Sequence operation.
Stellar project is led by Jed McCaleb, who is a co-founder of Ripple and the original founder of Mt.Gox. He is an accomplished distributed systems engineer. Stellar has already exceeded several benchmarks which other platforms are trying to achieve. Mobius and Smartlands were quick to understand that Stellar offers cost-effective, scalable and fast platform. Therefore, they launched their ICOs on Stellar in late 2017.
The company has signed 37 partnerships last year and more to come this Spring. Therefore, we can expect further appreciation in the Stellar (XLM) coin.