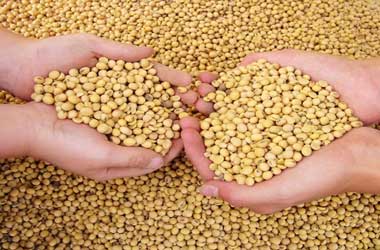 According to the Singapore edition of The Business Times, a shipment of Soybeans has been completed between a Chinese and a US company, with all trade related formalities being executed through block chain technology. The parties involved in the transaction are Louis Drefus, Shandong Bohi Industry Co, ING, Societe Generale, and ABN Amro.
The sales contract, letter of credit, and other related certificates were digitized using Easy Trading Connect (ETC) platform, which is based on block chain technology. Notably, oil markets have already started using block chain technology for transportation.
As it can be understood, Louis Dreyfus Co and Bohi acted as seller and buyer, respectively, in the transaction. Banks, on their part, issued and confirmed the letter of credit. All shipping related documents were issued by Russell Marine Group and Blue Water shipping. The USDA (Department of Agriculture) offered the necessary advice to incorporate the Phyto-sanitary certificates in the documentation. The use of block chain technology has resulted in saving cost and time.
Robert Serpollet, the global head of operations at Louis Dreyfus stated
"We noticed very significant efficiency gains… far beyond what we expected."
Van Vilet, a representative for ING, said,
"This [cost saving] is key as we operate in a business that has high volumes and very low margins. If not months, then in a year or two max, I think the world in this space will look quite different."