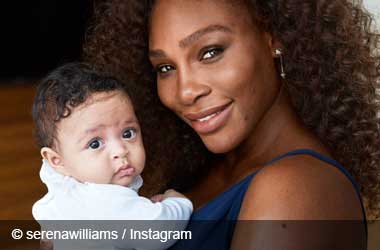 Serena Williams has done it all when it comes to women's tennis.
She has won 23 Grand Slam titles, the most by any female tennis player in the history of the game and that's not counting her 14 women's doubles Grand Slam titles and 2 mixed-doubles Grand Slam titles.
Serena made a massive comeback earlier this year after taking a long break from the game to give birth to her first child AlexisOlympia Ohanian Jr in September 2017.
She made it to the finals of Wimbledon 2018 and surprised her doubters with her comeback but did not win the Championship as she went down to Angelique Kerber in straight sets.
Many were expecting Williams to enter the 2018 US Open as one of the favorites considering her epic comeback but things aren't the same with the 36 year old veteran.
Williams had a shocking loss last week when she was blown away at the Mubadala Silicon Valley Classic in under an hour. Her worst defeat in her illustrious career came at the hands of Brit Johanna Konta who won 6-1, 6-0.
ESPN
Williams wasn't mentally focused or present during that game and showed clearly. The performance has impacted her in the lead up to the 2018 US Open which starts on 27 August. She did not put it down to having an off day but instead opened on Instagram and confessed that she is battling mentally from postpartum separation.
Postpartum Separation Difficult
Williams has gone on record earlier to state that family is more important to her than tennis. There's not much left for Williams to accomplish but she still believes she has more left in the tank physically but emotionally she is battling being away from her daughter.
In a statement, Williams said
Mostly, I felt like I was not a good mom. I read several articles that said postpartum emotions can last up to 3 years if not dealt with. I work a lot, I train, and I'm trying to be the best athlete I can be.

However, that means although I have been with her every day of her life, I'm not around as much as I would like to be
Williams has committed to playing the 2018 US Open which she has won 6 times. She currently shares the record for the most number of U.S Open titles with Chris Evert.