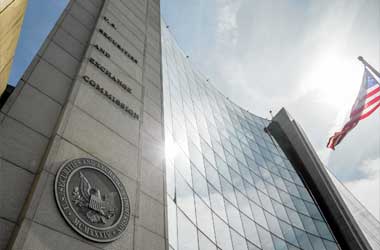 The US SEC has stated that cryptocurrency exchanges should register themselves with the agency as a provider of Alternative Trading Systems (ATS), in case they do not come under federal securities laws, and become a member of a self-regulatory organization (SRO). The announcement is yet another blow to cryptocurrency exchanges who wish to maintain anonymity of their clients, while providing access to the $400 billion cryptocurrency market.
According to the SEC the trading platforms which facilitate cryptocurrency trading meets the definition of a "security" under the federal securities laws. Therefore, the SEC demands such platforms must register with the agency as a national securities exchange or be exempt from registration. The SEC has pointed out that the federal regulatory framework governing registered national securities exchange and exempt markets is designed to protect investors and prevent against fraudulent and manipulative trading practices.
Rules governing a digital asset exchange platform
If a platform offering cryptocurrency trading believes that it is not an "exchange", as defined by the federal securities laws, then it must operate under an exemption from registration. Such exemptions are provided for ATS under SEC regulations. Still, a registration is mandatory for the exchange to prevent fraudulent and manipulative acts and practices. Furthermore, a cryptocurrency exchange should become a member of an SRO and have rules and procedures governing the discipline of its members and persons associated with its members, and enforce compliance by its members and persons associated with its members with the federal securities laws and the rules of the exchange.
As an ATS, a cryptocurrency exchange must comply with the federal securities laws and its SRO rules and file a Form ATS with the SEC. If a platform offers services other than trading, such as cold storage, then the platform should register itself as a broker-dealer, transfer agent, or clearing agency, among other things.
Caution to investors
The SEC has cautioned that it does not review the standards or the digital assets that the cryptocurrency platforms offer, and the so-called standards should not be equated to the listing standards of national securities exchanges. The regulator has also pointed out that it does not review the trading protocols used by these platforms, which determine how orders interact and execute, and access to a platform's trading services may not be the same for all users. SEC further stated that it has no reason to believe the data (order books etc.) provided by cryptocurrency exchanges has the same integrity as that provided by national securities exchanges.