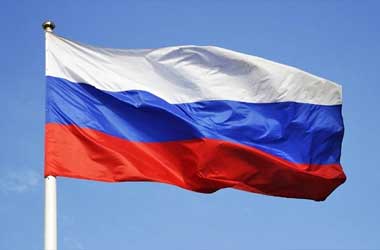 According to Izvestia, a domestic Russian publication, Russia's inter-bank payments clearing system is planned to be run on the blockchain by 2019. Russia developed the alternative to SWIFT about four years back after reports that the banks in the country may be cut off from the system due to Russian annexation of Crimea.
According to the publication, a source close to the Bank of Russia has stated "In 2019, the Central Bank will transfer the Financial Communications Transfer System (SPFS) – the Russian equivalent of SWIFT – to the blockchain system." The information was confirmed by two more sources to the publication.
Russian Central bank wants the security and transparency offered by SPFS to make it more appealing for use by financial institutions.
"Data from the distributed registry can not be deleted, and the information is automatically updated for all system members with every change made."
Using blockchain technology in SPFS would safeguard the system from hackers. In the past, Russian banks have experienced hacking related issues while using Swift.Crypto specialists is of the view that the new system may offer a better alternative to SWIFT due to the security offered in message transmissions and tamper-proof nature.
Maxim Osadchy, head of the analytical department of BKF Bank. "The use of blocking technology will undoubtedly increase the level of protection of SFFS in relation to hacker attacks."
The Central bank has not divulged details on how they are going to accomplish implementing the blockchain technology. Furthermore, there is no clarity on whether the Bank of Russia will be using custom built blockchain system or any other readily available blockchain network such as Ethereum. Russian President Vladimir Putin had a meeting with Vitalik Buterin last year. So, the probability of using Ethereum network is higher, in case the Central bank opts for using readily available private blockchain networks.
Russian's consider blockchain technology as their magic wand to ward off issues with the West. During a blockchain technology related conference held in Tokyo last year, Russian delegates, most of whom belong to intelligence agencies, has stated that the Internet era belonged to the US, but blockchain technology belongs to the Russians. Even though nobody can own or have control over blockchain, it indicates the confidence and dominance they have over the disruptive technology sector.