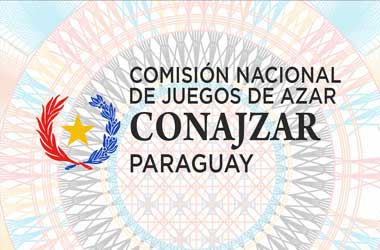 Summary:
Conajzar has been accused of violating gambling law over a gaming tender in 2022
Daruma Sam won the tender, extending its gaming contract for a further five years
The regulator allegedly gave Daruma Sam an unfair advantage over other bidders
Paraguay's gambling authority Conajzar continues to come under scrutiny after granting a five-year gaming concession to incumbent Daruma Sam.
The agency has been accused of manipulating the bidding process in favor of its preferred operator.
Several members of the country's Chamber of Deputies are now seeking to introduce new changes to Paraguay's gambling laws to address alleged infringements committed by Conajzar when it launched the sports betting tender in 2022.
Paraguay Lawmakers Propose Amendments to Gambling Law
Fourteen deputies have put forward a proposal to amend six articles of Paraguay's Gambling Law to provide clarification on the regulator's remit when it comes to granting gaming concessions.
According to the deputies, Conajzar's decision to allow Daruma Sam to keep its exclusive sports betting license for another five years contravenes the National Constitution of Paraguay which prohibits the creation of monopolies to ensure healthy market competition.
The deputies stated that the regulator was not authorized under the law to grant federal concessions and therefore should not have been allowed to open the tender.
Out of six companies that initially expressed interest in joining the bidding process, just three formally submitted their bids, including PlayTech and the B-Gaming Sucursal Paraguay/Gambling SA consortium. Daruma Sam won the tender after fulfilling all requirements on financial capacity, background and experience, and fees set out in Conajzar's guidelines.
However, there were allegations the regulator had developed the bidding rules and requirements to make sure only Daruma Sam qualified for the tender.
Conajzar Faces CONACOM Probe
Conajzar is facing a legal challenge from a consortium of bidders over the regulator's questionable bidding process which the complainants claim was designed to ensure Daruma Sam retains its sports betting contract.
The complainants have called for Conajzar to be subject to investigation by Paraguay's competition authority, CONACOM. The probe was eventually postponed due to the general election earlier this year where Santiago Peña was elected as the new President.
Conajzar could be subject to an overhaul under orders from Peña. The agency now has a new leader, Carlos Augusto Liseras.
Daruma Sam's previous contract expired in May 2023. After winning the tender, the operator, which runs the Aposta.LA betting brand, remains the only sports betting concessionaire in Paraguay. The country's sports betting sector is reportedly worth $500 million.