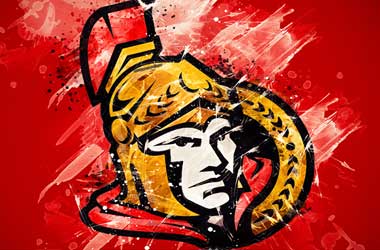 When you play together as a team in any sport, you are supposed to stick together as a team – no matter what the circumstances. At least that's the way you are supposed to portray things to the millions of fans on television.
The Ottawa Senators defeated New Jersey on Tuesday 7-3 but the win did not stop the gossip from spreading. Seven members of the Senators taking an Uber ride were caught on Candid Cam gossiping and belittling their coaches and teammates.
The seven players in the Uber ride were Chris Wideman, Chris Tierney, Matt Duchene, Thomas Chabot, Colin White, Alex Formenton and Dylan DeMelo.
Their private conversation was filmed in an Uber taxi without their knowledge and the 5 minute clip of them taking pot shots at their coaches and teammates was shared on social media for the world to see.
Ottawa Citizen (Contains Strong Language)
Marty Raymond received a lot of flak during the 5 minute clip and was called out for having the worst PK and power-play record in a calendar year. The players also referred to his style of coaching when using video playback and said that all he does his commentate but never taught his players anything from those video sessions.
Things get more damaging as the 5 minute video goes on as Duchene claims that he hasn't paid attention to any of the coaching sessions in the last three weeks.
Players Embarrassed About Their Comments
Once the video was issued on social media, the NHL players were very embarrassed to find their private conversation had been leaked. The Senators took quick action and went into damage control mode to address all parties involved.
The seven players released a joint statement
We want to apologize publicly to Marty Raymond, our teammates and coaches for our comments in Phoenix Arizona on October 29. Our private conversation was recorded without our knowledge or consent. We're passionate about our team, and focusing on growing together. We are grateful for the support of our fans and organization. This is an important learning experience, and we will do better.
Guy Boucher who is the head coach for the Senators also issued a statement confirming that the Ottawa Senators had full confidence in Marty Raymond and his style of coaching. Boucher also said they were convinced that the players had issued a sincere apology and would address their concerns in a team meeting.