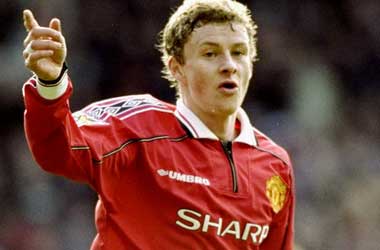 There were rumours that Manchester United were going to bring in Norwegian Ole Gunnar Solskjær as a replacement for manager José Mourinho whom the club fired on Tuesday. It has now been confirmed that Solskjær will be the manager till the end of this season whilst the club search for their next full term appointment.
There is tremendous pressure being the manager of one of the biggest and most popular football franchises in the world.
The Red Devils hired Sir Alex Ferguson as their manager in 1986 and he was in the role for over 26 years until he retired. Since then, Man United has hired three permanent managers, David Moyes, Louis van Gaal and José Mourinho.
There were quite a few candidates in the running for the job but Solskjær was always a favourite because he has spent time with Manchester United in the past as both player and coach. The Norwegian joined Man United as a player back in 1996 and was famous for coming off the bench late in the game and scoring. During his time with Man United he played a total of 366 games and scored 126 goals.
ESPN UK
He took up a coaching role with Man United once he retired working as the club's reserve team manager and serving as an ambassador for the club. This is one of the main reasons why the bosses at Man United were in favour of bringing him on as the interim manager because he has prior knowledge of working with Manchester United and the team.
In a statement, Solskjaer said
Manchester United is in my heart and it's brilliant to be coming back in this role. I'm really looking forward to working with the very talented squad we have, the staff and everyone at the club.
Mourinho Gets Massive Payout For Early Termination
José Mourinho hasn't had a great run in the English Premier League as he was sacked from Chelsea during his second term and now terminated by Manchester United. While getting sacked isn't a great experience, Mourinho will take home a fat paycheck for his early termination. His contract with the Red Devils was valid till 2020.
Reports suggest that Mourinho should get a £15 million severance fee but because his sacking was done so early in the season when Man United still technically have a chance to qualify for the UEFA Champions League, next season, he could be paid a much higher severance fee that will be around £22.5 million.