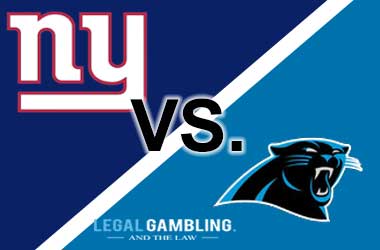 An NFC matchup pitting the New York Giants against the Carolina Panthers takes place Sunday afternoon. The Panthers lead the all time series 6-4 and the Panthers won their last matchup 38-35 in 2015.
The Giants are 1-3 following their 0-0 loss to the New Orleans Saints. The Giants previously lost to the Cowboys 20-13 in week 2, and beat the Texans 27-22 in week 3.
The Panthers are coming off their bye week 2-1. They lost to the Falcons in week 2, 31- 24, and beat the Bengals 31-21 in week 3. Carolina is -6.5 over the Giants on Sunday.
New York Giants
Eli Manning is just not getting it done for the Giants. He has one of the best accumulations of skill position players in the NFL, but does not possess the arm talent to take advantage of them anymore.
The majority of the Giants offense revolves around short passes and checkdowns to Saquon Barkley. Manning's downfield passing is just not up to par as he consistently misses open receivers downfield.
Granted, his offensive line does him few favors, and the right tackle position continues to be a turnstile. Saquon Barkley is a remarkable breakaway runner, but Manning's limitations as a passer and the struggles of the offensive line relegate Barkley to just a breakaway threat. The majority of his carries go for zero or negative yardage, and saves his numbers with a 20+ yard scamper a game.
The defense continues to struggle to get pressure on opposing quarterbacks, and was gashed by Alvin Kamara last week on the ground for 134 yards and 3 touchdowns.
They were successful in the redzone the majority of the game, holding the Saints to 4 field goals in the first half, but were pushed up and down the field by a Saints offense that was less than "impressive Sunday".
Injuries and Inactive Watch
RB Jonathan Stewart (foot) – placed on IR, WR Kaelin Clay (ankle) – placed on IR
Carolina Panthers
The Panthers are coming off a bye week, which allows them time to really feel comfortable with their gameplan and to get healthy. However, Ron Rivera is not all that successful coming off bye weeks in his career. Since taking over in 2011, the Panthers
are 3-4 following their off week.
Cam Newton has been a dual threat menace this season. Newton has thrown for 646 yards and 5 touchdowns, and has added 136 yards and 3 touchdowns on the ground. Christian McCaffrey is looking to continue his emergent 2nd season, and is averaging 5.9 yards per carry on his way to 271 yards on the ground. McCaffrey is also a dangerous receiving threat, leading the Panthers in receptions with 22, which have gone for 157 yards.
The defense has been solid but aside from week 1's suffocating performance against the Cowboys, the secondary has been shaky. Rookie corner Donte Jackson has been a pleasant surprise, racking up 3 interceptions.
Injuries and Inactive Watch
None at the Moment
Matchups to Watch
Giants WR Odell Beckham Jr. vs Panthers CBs
Giants OL vs Panthers DL
Panthers RB Christian McCaffrey vs Giants LBs
Panthers iOL vs Giants DT Damon Harrison
Predictions
The Panthers pass rush is nothing to write home about, but should find success against a rough Giants O line. There is no reason for me to believe Eli Manning will be anything different, and the Panthers match up fairly well against the Giants playmakers. We say it every week, but Odell Beckham Jr. is really going to have to carry this offense. Eli definitely can't, and Saquon Barkley's limitations as a runner really hamstring this offense. The Giants love to get OBJ the ball on quick outs and slants, and should find success against a Panthers team that has played more man coverage this season.
The Panthers offense has the potential to roll this week. Cam is always a threat as another weapon in the run game, and also always has the chance to take off and scramble for a first down.
Christian McCaffrey bears a lot of similarities to Alvin Kamara in their smooth, elusive running style and the ways they are utilized in the passing game. McCaffrey should be in for another big load offensively, and the Giants really don't have anyone to slow him down in their LB corp. We are taking the Panthers by two scores or more in this game