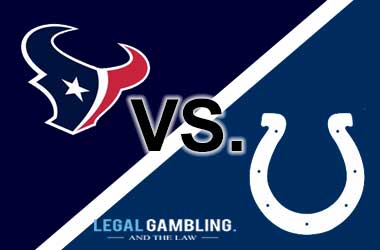 The 2 teams sitting at the bottom of the AFC South face off Sunday afternoon in an attempt to turn their respective seasons around. The first of 2 matchups between these teams should be interesting, as both teams have been very competitive in their first 3 games.
The Texans have lost their 3 games by a combined 15 points, each in one score games coming down to the wire.
After coming into the season with some purveyors predicting an MVP campaign, Deshaun Watson has 5 touchdowns on the season and has received little help from his offensive line.
The Colts have been intriguing, losing to a very good Bengals team in week 1, generally dominating an underrated Redskins squad, and losing a very close battle to the defending Super Bowl Champion Eagles. Andrew Luck has not been the same player he was before his shoulder injury, but Head Coach Frank Reich has been impressive calling games and scheming up plays around Lucks talents and deficiencies.
The Colts are 2.5 point favourites at home, with an Over/Under total of 47.5.
Houston Texans
The Texans appear to be a team that's severely due for a breakout win. After Deshaun Watson's record setting stretch last season, he appeared ready for a huge season in 2018. What has occurred to date has been disappointing to say the least.
Watson's talent is not in question, nor is the talent of his skill players. But Watson is being pressured at a historic rate, at over 45% of his dropbacks going into last Sunday, and it didn't get any better against the Giants. Watson is constantly running for his life, and while he can be a playmaker with his legs, he is not Aaron Rodgers or Russell Wilson out of structure yet, and he cannot be asked to carry this offense single-handedly.
On the other side of the ball, the defensive front has gotten to the quarterback fairly successfully, nabbing 4 sacks against the Giants last week. However, they haven't forced a turnover in the past 2 weeks, and have been exploited situationally by good coaching.
Injuries and Inactive Watch
CB Aaron Colvin (chest) – left game, WR Bruce Ellington (hamstring) – left game
Indianapolis Colts
The Colts lost a heartbreaker in Philly last Sunday 20-16, being drastically outplayed on both sides of the ball. Despite this, the Colts had two chances in the final minutes to win the game.
Andrew Luck is still feeling his way out, and doesn't appear to be the same gunslinger he was before his injury. Luck has still played fairly well, but is visibly limited as a thrower, not attempting those deep shots to T.Y. Hilton that made this offense so prolific in the past.
The run game has been almost nonexistent, giving Luck little to lean on and resulting in unfavourable down and distances on seemingly every drive. The Colts rank 28th in the league in rushing, with a total of 247 yards through 3 games, and just a single rushing touchdown, scored by rookie Nyheim Hines.
The D has been average. They have been able to force turnovers fairly well, with 2 interceptions and 3 fumble recoveries. Rookie linebacker Darius Leonard has been impressive and leads the league in tackles with 41.
Injuries and Inactive Watch
OT Joe Haeg (ankle) – missed game Sunday
Matchups to Watch
Texans OL vs Colts DL
Texans RB Lamar Miller vs Colts LB Darius Leonard
Colts TEs vs Texans S/LBs
Colts OTs vs Texans EDGE J.J. Watt & Jadeveon Clowney
Predictions
Both of these teams have played very competitively through 3 games, and this matchup could go either way. The Texans are either on their way to a breakout game this week, or their offensive line issues are enough to keep them in the cellar.
The Colts pass rush has been surprisingly impressive, with 10 sacks through 3 games, and that is not a matchup that looks good for the Texans O line on paper. The Texans have to get more creative with their protections and move the pocket for Watson instead of asking him to drop back with 5 man protections.
The Colts offense may not be lighting up the scoreboard, but they have moved the ball well and done a good job of limiting turnovers. If they can control the clock and keep the ball out of Watson's hands, they should walk away with the win.
The Houston pass rush is the only thing that scares me on this side of the ball, as they feature the playmakers to make life hell for Andrew Luck and the Colts offensive line that is young and a bit banged up.
I still think the Colts have the better coach at this point, and I know I'm beating a dead horse at this point, but that Texans line is BAD. I'm taking the Colts to cover the field goal, and make the Texans wait at least another week to get their first win.
Final Pick: Colts (-2.5)