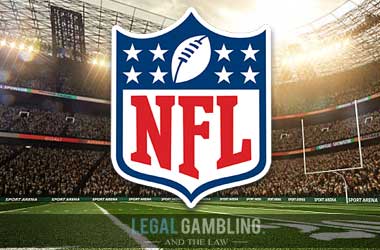 An eventful week 9 comes to a close as we pass the halfway point of the season. From this point on, we will have a lot of meaningful football and I hope you're as excited as I am.
Lets take a look at some of the bigger storylines from around the league going into week 10.
When Nick Mullens was announced as the starter for the 49ers on Thursday night, many recalled some of their favourite "random" starters at quarterback over the years. Names like Joe Webb, Keith Null, Tyler Thigpen, Spergon Wynn, J.T. O'Sullivan, and Cleo Lemon bring back some fond memories, but mostly brutal ones.
Mullen's produced one of the more memorable first time starts for a guy who shouldn't be starting I can remember, passing all over the Oakland Raiders for 262 yards and 3 TDs on 16/22 passing in the Niners 34-3 win. I would imagine the 49ers roll with Mullens until the magic runs out…or they may have a $100+ million dollar QB controversy on their hands.
Last Undefeated Falls
In what was billed as the game of the week between the Saints and Rams, the competition definitely delivered. Down as much as 21, the Rams stormed back and tied the game early in the 4th quarter. The rest was all Saints as they pulled away for a 44-35 win to give the Rams their first blemish on the season.
The game saw 970 yards of total offense and some ballsy calls from both head coaches. The Superdome was rocking and it felt like a playoff atmosphere, and I'm sure the Rams hope to get another shot at New Orleans at some point in the playoffs.
CJ2K Announces Retirement
Former Titans, Cardinals, and Jets running back Chris Johnson announced his retirement after 10 NFL seasons on Monday. Johnson had 6 straight 1000 yard seasons in Tennessee including his 2009 season which saw him eclipse 2000 yards on the ground, spurring the nickname CJ2K which will long outlast his NFL career. At just 33 years old, Johnson is yet another case study in the question of running back longevity.
Rodgers v Brady 2.0
In just their 2nd meeting of their respective careers, many hyped up the meeting between the 2 best quarterbacks of our generation as the battle of the GOATs. Ahead of the matchup, someone had literal goats dressed up in Aaron Rodgers and Tom Brady jerseys butt heads.
The game may not have lived up to the anticipation many had hoped for with the Patriots coming out with a 31-17 win, but this game was much more about the supporting casts than the quarterbacks. Tom Brady threw for 294 yards and a TD, while Rodgers threw for 259 and 2 TDs, but the Packers were outplayed and outcoached all over the field.
The Fumble
Bruce Arians To The Browns?
Former Cardinals Head Coach Bruce Arians seems to be enjoying his time in the broadcasting booth, but is still considered one of the better offensive minds around, and is sure to be a hot name this offseason as some teams look to move on from their
coaches.
One team who has already scrapped their head coach is apparently alluring to the 66 year old, and that is the Browns. Arians said the Browns is the only team he would consider, and who can blame him? The team has young playmakers all over the defense, a strong core on offense, and a number 1 overall pick in Baker Mayfield that you can groom in your image. Colour me interested.
Injuries
SEA RB Chris Carson (hip) – questionable
SEA G D.J. Fluker (calf) – questionable
SEA S Bradley McDougald (knee) – questionable
DEN C Matt Paradis (lower leg) – out
CAR S Eric Reid (shoulder) – questionable
WAS G Shaun Lauvao (knee) – out
WAS G Brandon Scherff (shoulder) – out
MIN CB Xavier Rhodes (ankle) – questionable
DET G T.J. Lang (concussion) – questionable
CLE CB Denzel Ward (hip) – questionable
CLE LB Christian Kirksey (hamstring) – questionable
MIA OT Laremy Tunsil (knee) – questionable
GB OT Bryan Bulaga (knee) – questionable
GB CB Kevin King (hamstring) – questionable
That concludes our Tuesday news. On Thursday, we'll have some more storylines along with an updated injury report and a look at the coaches who may be running out of time.