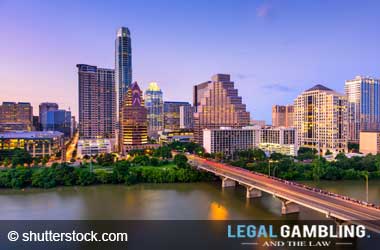 A new gaming bill is being proposed in Texas that seeks to protect charitable bingo revenues which are under threat from illegal gambling.
Texas allows non-profits to raise funds via charitable bingo events. Such events have so far raised over $1 billion for the organizations since it was legalized in 1981.
The bill introduced by State Rep. Eddie Lucio III, proposes to prevent communities that don't crackdown on illegal gambling from claiming the prize fees that they can receive from charitable bingo.
In a statement, Steve Bresnen, a lobbyist for charitable bingo interests said
If law enforcement is doing their job, enforcing the law, there's no reason to take the money from them. If they aren't, the money stays with the charities. Without illegal gaming, charitable bingo will thrive.
The bill has been attached to another bill related to charitable bingo by state Rep. Senfronia Thompson which adds a number of new provisions including the need for a bingo advisory committee and changes regarding licensing and registration fees. Lucio's bill will now head to the Senate where state Sen. Judith Zaffirini will take it forward.
Lucio stated in a committee hearing earlier that charitable bingo was competing against illegal gambling in several areas of Texas where illegal game rooms offered gaming machines and winners were paid in cash. Texas has banned video gaming machines that offer cash prizes allowing only non-cash prizes less than $5 from the machines.
A recent report from the Charitable Bingo Operations Division of the Lottery Commission showed that in 2016 bingo sales in the state was over $761 million with nearly $579 million being paid to players. Some of the institutions that have benefited include Meals on Wheels, Boys and Girls Clubs, food banks, education scholarships programs and veterans.
Around $19.1 million from charitable bingo proceeds were sent towards the state's general revenue fund while the relevant cities and counties received $13.9 million as share of the prize fees collected. Lucio highlighted that according to the lottery commission, the presence of illegal gaming reduces the total number of people playing charitable bingo and consequently the amount raised.
Under the new bill provisions, the Texas Lottery Commission will assess the presence of illegal gambling in the state. If identified, law enforcement authorities of the concerned communities would need to take action to shut it down. If not, the groups having charitable bingo in such communities would not be required to send prize fees collected to the cities or counties. The money would be sent to the charity's general fund instead.