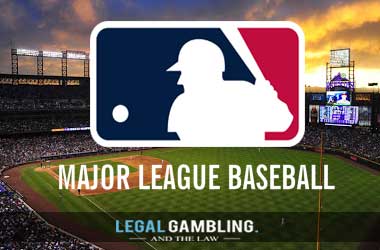 Major League Baseball (MLB) announced that commissioner Rob Manfred plans to implement the unanimous vote among team owners to move forward with a reduced 2020 season, despite the MLB Players Association (MLBPA) rejecting their proposal on June 22. MLB also stated that they want answers from the PA regarding their member's capability to enter training camp by July 1 and to ratify the safety protocols related to COVID-19.
MLB's rejected proposal was for a 60-game season, an enlarged postseason, and zero guarantees for salary should the season be cancelled to COVID-19 surges. Eight members of the PA's executive committee as well as one team representative for MLB's 35-team roster voted to reject the proposal, 33-5.
The players will have to note whether they agree on the terms set out by the MLB regarding safety protocols as well as the date they are expected to enter training camp.
CNBC Television
The MLB proposal's terms will not be in effect, but the terms both parties agreed on in the March 26th Agreement will be used.
The PA has released a statement stating that they had finished negotiating with the league. A number of unnamed sources within the PA reported that they will be voting yes on the July 1 report date mandated by the MLB, and generally agree with the protocols imposed by the league. It is fully expected by the same sources that the 60-game season will proceed as planned on July 24.
Potential Union Grievance Looms
Manfred's right to impose the 2020 season came about from the March 26th Agreement forged between the league and its PA. Manfred's reluctance to pursue this tactic likely stemmed from the fact that doing so would jeopardize the league's relations with the PA, and even lead to a union grievance.
Nevertheless, Manfred ultimately decided to exercise this right. Baseball analysts believe this will likely result in a grievance filed by the union, claiming that the league did not negotiate in good faith. If this grievance is filed and proven, the league will likely take a huge financial hit.
The MLB has been hit particularly hard by the COVID-19 pandemic. In addition to the grueling negotiations between the league and their PA, 40 MLB players and staff have been confirmed positive for COVID-19. Observers expect the MLB to close all training sites and sanitize them before reopening, and require a negative COVID-19 test for all personnel to enter the reopened facilities.