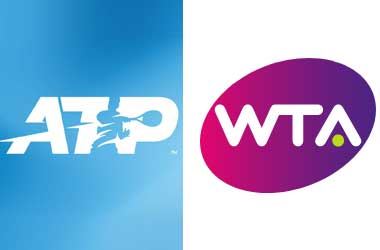 Former world number one and 20-time Grand Slam winner Roger Federer wants the men's Association of Tennis Professionals (ATP) and the Women's Tennis Association (WTA) to consolidate with each other to pool resources during the trying times to tennis caused by the COVID-19 pandemic.
One governing body for all of tennis would likely lead to better conditions for players, as well as a better experience for fans.
The merger is still a long ways off, as men's tennis players will balk at potential pay cuts. However, it is not impossible for the ATP and WTA to iron a deal that would be mutually beneficial in the short term.
Andrea Gaudenzi, the chairman of the ATP is in agreement with Federer, saying that tennis as a whole would be in a better position if both organizations collaborated with one another. Gaudenzi stated that a unified sport is the best way to maximize the appeal of tennis to its fans on all fronts.
Tennis Channel
Steve Simon, WTA's chairman and chief executive, echoed these sentiments, stating that the WTA has been in constant communication with the ATP during the pandemic. Simon also said that he has long believed that tennis would be better if both governing bodies worked together, an opinion that was amplified by the coronavirus. According to Simon, preliminary discussions have already been made between two bodies about their collaboration.
Players Support Federer's Idea Barring Krygios
Most of the prominent tennis players have rallied in support of Federer's suggestion.
Rafael Nadal, the 19-time Grand Slam champion from Spain stated it would benefit tennis if COVID-19 were to end with just one governing body in charge. Simona Halep, the reigning champion of Wimbledon, two-time Grand Slam champion Garbine Muguruza, two-time Wimbledon winner Petra Kvitova and Diego Schwartzman from Argentina also expressed their support for Federer's idea.
Billie Jean King, the tennis legend who was a key factor in the formation of the WTA, weighed in, stating that the WTA was always a second option to a unified tennis body, stating that she wanted to help in getting the merger done.
Australian tennis player Nick Krygios was the only big name that expressed a dissenting opinion on social media. We will have to wait to see whether the ATP and WTA move ahead with Federer's suggestion.
We shouldn't merge

— Nicholas Kyrgios (@NickKyrgios) April 23, 2020
For now, all tennis activities have been suspended until at least July 13. The French Open was set for May, but has since been rescheduled to September 20 to October 4.