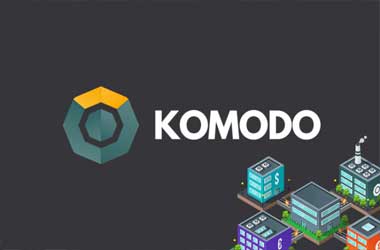 The Komodo (KMD) coin, a fork of ZCash, has gained more than 100% in the past two weeks to trade at $9.50 levels. The coin is cooling down after touching a high of $11.54 on Dec 21. While the appreciation looks too steep in charts, many crypto specialists believe that it is the beginning of a massive rally, which is going to be seen in the months ahead.
Komodo platform enables developers to build decentralized applications. What makes it unique is the innovative dPOW (delayed proof of work) technology, which provides a security layer that creates backups of block chain's data and notarizes it to Bitcoin's block chain.
That provides even the smallest of block chains with a Bitcoin-level security. Komodo platform also offers optional privacy protection through the integration of Zero-Knowledge Proofs.
Komodo Platform
Further, Komodo platform facilitates atomic swaps (exchange of one crypto currency with another directly without the involvement of any intermediate party) due to the integration of BarterDex, a decentralized exchange, on its platform. The platform also boasts of a crypto currency anonymizer (Jumblr). All these advantages have turned the market's attention towards it.
If atomic swaps become popular, then the increased use of BarterDex is expected to boost the price of Komodo further.