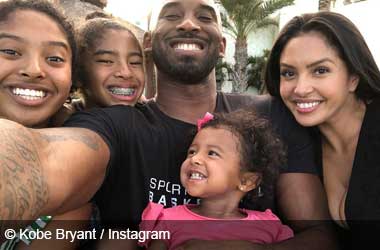 Vanessa Bryant, the widow of late basketball superstar Kobe Bryant has filed a lawsuit against Island Express Helicopters and its pilot Ara George Zobayan who also died along with her husband. The lawsuit is against the company and pilot for their role in the crash that killed Kobe, their daughter Gianna, and seven other victims on January 26.
The lawsuit was filed before a huge memorial service took place in Los Angeles, where Kobe spent his entire illustrious professional career with the LA Lakers. The lawsuit contends that Zobayan failed to exercise due diligence in operating the helicopter in unfavorable conditions by not assessing the weather data before deciding to push through with the flight.
Furthermore, Vanessa alleged that Zobayan had ample time to abort the ill-fated flight, but failed to do so, ultimately leading to the fatal crash. Island Express was also faulted by Vanessa for authorizing the flight despite being aware of the unsafe weather conditions.
The firm has suspended its entire operations; Vanessa is seeking compensatory and punitive damages that have yet to be disclosed.
Kobe and Gianna were commemorated at the Staples Center on 24 Feb which the family deemed a "Celebration of Life". Mourners included fellow NBA legends Michael Jordan, Shaquille O'Neal and Magic Johnson.
Vanessa spoke at length about her late husband and daughter, fighting back tears. Other notable speakers during the ceremony included Lakers General Manager and godfather to Gianna Rob Pelinka, the comedian and host Jimmy Kimmel and WNBA legend Diana Taurasi. Performers included Beyonce, Alicia Keys and Christina Aguilera.
Firm, Pilot's Decisions Questionable
The pilot's decision to fly that day and the firm's authorization to allow him to do so has continued to puzzle observers. There was plenty of fog, which led to local police grounding their own helicopters. Furthermore, the firm was supposed to be barred from conducting flights during conditions that limit their pilot's vision.
Zobayan secured a special clearance from air traffic controllers, called the Special Visual Flight Rules to fly during that day after circling in the air for 12 minutes. Zobayan then sought "flight following" assistance to prevent collisions but was rebuffed due to the helicopter's low altitude, preventing radar from picking up the aircraft.
Zobayan communicated minutes later that he was increasing the helicopter's altitude to avoid a cloud layer. After the aircraft climbed, it initiated a left descent before disappearing from all communications. The Sikorsky S-76B helicopter crashed into a hillside just outside Calabasas, killing all nine onboard.