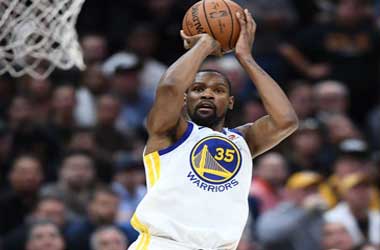 When the Golden State Warriors and Cleveland Cavaliers made it to the 2018 NBA Finals, fans were once again hoping that their epic rivalry would give them a mouth-watering 7 Game series.
That most likely will not happen as the Warriors won Game 3 on Wednesday and took a commanding 3-0 lead.
The Cavs knew they had to win Game 3 and came out firing. The first quarter was pretty close and the Cavs finished in front with a 29-29 scoreline. They played a lot better in the second quarter and the scoreline was 58-52 in favour of the Cavs. King James had a reasonably good game and finished with 33 points, 12 assists and 11 rebounds.
However, the Cavs just went downhill from the third quarter and let the Warriors get on top of them. They lost the match in the second half of the game as the Warriors won the third quarter 31-23 and continued their attack into the fourth quarter to finish the game 110-102.
The Cavs faced a similar story in Game 3 as James was unable to drum up enough support from the rest of the team. Kevin Love finished with 20 points, 12 rebounds and 3 assists while Tristan Thompson could only manage 8 points, 7 rebounds and 0 assists. This sums up the Cavs season in 2018 – depending completely on James to bail them out and for once King James has not been able to take his team home.
MLG Highlights
Kevin Durant Steal The Show
The Warriors have a great team and rely heavily on Stephen Curry and Kevin Durant. Curry had a great Game 2 but a relatively quiet Game 3 and finished with 11 points, 5 rebounds and 5 assists. It was Kevin Durant who stole the show and helped the Warriors clinch Game 3 with an outstanding performance that saw him finish with 43 points, 13 rebounds and 7 assists.
Game 3 also saw the return of Andre Iguodala who is playing his first game of the NBA finals as he has had to sit out the last 6 games due to a knee injury. He entered midway through the first quarter and coach Steve Kerr used him carefully. He played a total of 22 points and finished with 8 points, 2 rebounds and 1 assist. Iguodala will most likely play in Game 4 and make it all the more difficult for the Cavs to fight back.