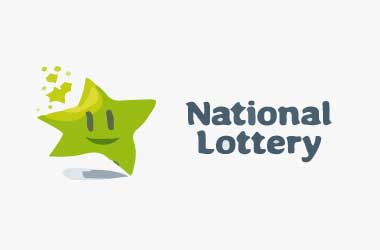 Summary
Premier Lottery Ireland requests for changes in lottery rules
Change requested as no one has won the lottery jackpot since June 2021s
Lottery regulator turns down request to amend lottery gaming lawss
A plea to hold a must win draw in the wake of an unprecedented jackpot rollover streak made by Ireland's national lottery operator, Premier Lotteries Ireland, has been deferred by the country's lottery regulator Carol Boate.
Premier Lotteries had sought a change in the Lotto rules back in December 2021 after fifty rollovers of the jackpot. The last jackpot was won in June 2021.
Losing Streak Prompted Request for Must Win Round
There have been sixty-two occasions where no one has won the Lotto jackpot, including the draw held on New Year's Eve. The unprecedented streak has broken the previous record of 22 jackpot rollovers. Fine Gael's Bernard Durkan was the first to critique the 'unwinnable' draw. The Irish TD had urged the National Lottery to restore the confidence of the population by changing the rules.
As a result, Premier Lotteries proposed to share the €19 million jackpot among the winners who had five numbers, or five numbers and a bonus number, in the event there was no winner with six numbers.
Boate had swiftly declined the request citing that she required a stronger assurance and more information on the must win proposal. She said that any changes sought in the Lotto rules should be in players' interest and follow due propriety in the operation of the National Lottery. The regulator had emphasized that the Lotto earnings should be utilized for good causes. Since the last win, close to €46 million has been donated towards good causes.
In her statement to the Parliamentary Committee on Finance in December, Boate stated that a long losing streak might be an unusual occurrence in the history of the Lotto conducted by Premier, but it was not an oddity in the entire history of lottery games. Previously, the jackpot had been won on three successive Saturdays in 2020.
As of now, the Lotto will run as it usually does on the National Lottery website. While the lotto jackpot hasn't had a first division winner since June 2021, there are other lottery draws that are paying out decent sums to punters in different divisions apart from division 1.
Match 5 Tier Winners Draw Lotto Jackpot Prize on New Year's Eve
The Irish Lotto draw results on New Year's Eve saw over 26 players winning prizes of more than €700,000. The winners possessed five matching numbers and scooped €29,345 each in the record game.