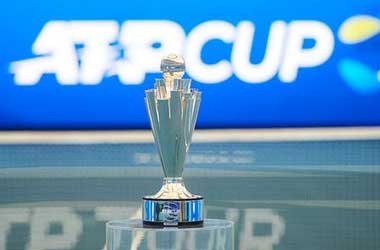 The inaugural Association of Tennis Professionals (ATP) Cup in Australia was a success by all measures. The organisers of the ATP Cup certainly believe that the event was a resounding success that boded well for its future despite world number one Rafael Nadal's dissenting opinion.
According to Craig Tiley, Tennis Australia's chief executive, the issues surrounding the ATP Cup are simply growing pains they will overcome in future iterations of the tournament.
Tiley noted that both fans and most of the competitors have expressed their satisfaction with the tournament.
The ATP Cup was initially criticised because it displaced the 30-year strong Hopman Cup — a Perth-based tournament with mixed teams; its broadcast also coincided and superseded the women's Brisbane International event. In response, Tennis Australia revealed plans to develop a women's event soon.
ATP Tour
The ATP Cup's venues hosted 220,000 fans over a period of 10 days during which the event was held. The final match between Serbia and Spain featuring superstars Rafael Nadal and Novak Djokovic brought over 10,000 fans into the Ken Rosewall Arena. Nadal's semi-final match against Alex de Minaur also drew 9,500 fans to the arena with more than 500,000 tuning in at home.
Tiley went on to say that not only has the ATP Cup garnered international attention from tennis fans, it has also shown that Australia can host an event that works well as the start for tennis season worldwide.
Nadal's Complaints Gain Little Support
Some prominent voices disagreed with Tiley's positive assessment of the ATP Cup. The most prominent voice was that of the Spaniard Nadal who believes that the event resembles the Davis Cup too closely. Nadal argued could lead to confusion from tennis fans, as well as impose undue exertion on the part of the players. Nadal emphasised that two tennis World Cups in one month is too exhausting for players. He pulled out from a doubles decider match on 12 Jan.
Ross Hutchins, the ATP Cup's managing director, disagreed with Nadal's views. Hutchins stated that the ATP Cup has delivered on its goal of producing a major global event to start the new tennis season. While he acknowledged that some aspects of the tournament will require further refinements, Hutchins emphatically stated that their partnership with Tennis Australia will continue.
A number of top players have come forward in support of the ATP Cup. Some of these players include Lleyton Hewitt, Nick Krygios and Alexandr Cozbinov. Krygios credited the ATP Cup for rekindling his competitive fire due to the team-based play of the tournament, while both Hewitt and Cozbinov said that the ATP Cup afforded them the opportunity of identifying weaknesses and improving their game ahead of the 2020 Australian Open.