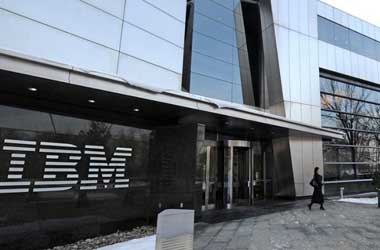 IBM recently announced that it plans to launch a new blockchain payment technology network for international markets that will enable cross border transactions to be processed extremely fast.
Cross border transactions where multiple currencies are involved usually take a number of days to be processed because multiple intermediaries and networks are involved. The innovative IBM blockchain technology network will reduce this time frame significantly as it uses a single network to process clearing and settlement of cross border transactions in real time.
In a statement, Jesse Lund, IBM's VP of global blockchain market development said
This marks a next phase in the evolution of making enterprise blockchain a reality. This is kind of a paradigm shift that is happening. The promise of what digital currency teased us with, what networks like Bitcoin teased us with is actually coming to enterprise scale and coming to maturity
IBMBlockchain
IBM has already successfully debuted its blockchain payment technology network in twelve currency corridors that run between the United Kingdom, Australia, New Zealand and the Pacific Islands. The network is processing live transactions and is being closely monitored in a controlled environment. The company has plans to collaborate with KlickEx Group, a regional financial services firm to test the scalability and robustness of the network before agreeing to ramp up volumes and add new countries.
IBM decided to test launch its network in the Pacific Islands due to the low volume of transactions and limited risk that its blockchain network would be exposed to. The launch has turned out to be very successful for the company who will now work on putting together governance and commercial models that will take into consideration the banking industry's regulatory concerns. IBM has confirmed that it will collaborate with financial regulators across the globe and Promontory, a financial regulatory consulting firm which it owns to ensure that it complies with regulatory standards in different countries before being rolled out.
The company has also announced that it will work together with some of the top banking institutions in the world to help them introduce this blockchain technology network to their customers in different countries. Some of the top banks that will participate in this project include Wizdraw (HK) of WorldCom Finance, National Australia Bank, Sumitomo Mitsui Financial Group, Rizal Commercial Banking Corp. (RCBC) Philippines and TD Bank.
Lund went on to say that in the next five years, the global market will see a number of innovative payment solutions being introduced.