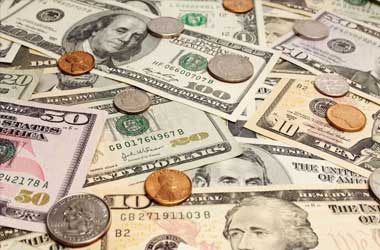 The U.S. dollar index, which measures the greenback against a basket of six Forex partners, was little changed to close the week. Forex traders are waiting on more clarity regarding the Western military strike against Syria.
President Donald Trump declared Saturday's missile strike against Syria a success. The United States, France and the United Kingdom conducted missile strikes against Syria in response to the usage of chemical weapons by Syria against civilians.
The Syrian raid was so perfectly carried out, with such precision, that the only way the Fake News Media could demean was by my use of the term "Mission Accomplished." I knew they would seize on this but felt it is such a great Military term, it should be brought back. Use often!

— Donald J. Trump (@realDonaldTrump) April 15, 2018
ABC News
The dollar index (.DXY) was up 0.03 percent. It was last trading at 89.78.
In a Reuters News article, Marc Chandler, global head of currency strategy at Brown Brothers Harriman in New York, said in a note
it had looked to many investors that the world was headed for a trade war and an escalating risk of war in Syria… now it seems less clear
Before the military strike occurred, during trade hours on Friday, Michael Diaz, head of FX for foreign exchange service XE, in Orange County, California, said that the global Forex markets "are seeing really tight trading bands"
As The Syrian Attack Fades the Dollar Looks to the Federal Reserve
Diaz also said that as the attack on Syria fades, especially with no new attacks on the short-term horizon,
we are really looking for some geopolitical certainty.
Coming up this week, and into the month ahead, it is likely that the Federal Reserve will most likely need to raise interest rates least three more times this year. The world's largest economy is firming up and even with possible trade disruptions as forward risks. These were comments made by Boston Fed President Eric Rosengren to the Greater Boston Chamber.
In economic headlines, the United States released its preliminary April reading of consumer sentiment. This was released by the University of Michigan. The index fell printing at 97.8 in April. This was down from March's print of 101.4. Economists had forecasted a reading of 100.5.
For the week the U.S. Dollar was up about 0.4 percent against the Japanese yen. The buck rose 0.3 percent against the Swiss franc.
The Japanese Swiss currencies safe havens. Traders buy them during times of global tension. They do this, in part, because those countries have large current account surpluses.
The weakening of the safe haven currencies suggests that Forex traders are less worried after a week dominated by U.S. and China trade tensions