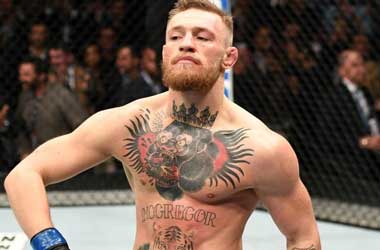 Conor McGregor is a free man as his legal defense managed to cut a deal last month with the Kings County Criminal Court in Brooklyn for his crazy attack at the Barclays Center. The UFC had stated that only after McGregor was a free man would they talk about his next fight in the Octagon.
The MMA community is looking forward to the return of 'The Notorious' one who is expected to fight current UFC lightweight champion Khabib Nurmagomedov and reclaim the belt that he was stripped off.
The Barclays attack was against Nurmagomedov and his team which makes this fight very personal to both fighters.
While there have been rumours of McGregor returning, the Irish superstar confirmed those rumours to TMZ and said that while he would love to fight in New York at the iconic Madison Square Garden at UFC230 which is scheduled for November 3, the date that was being targeted was the UFC229 card which takes place at the T-Mobile Arena in Las Vegas on October 6th.
This news is in line with what UFC President Dana White has told the public that a fight as big as Conor McGregor vs. Khabib Nurmagomedov must take place in Las Vegas. McGregor told TMZ that while a contract hasn't been signed yet, they are very close to getting it done.
TMZSports
Khabib Needs To Be Paid $10 Million
Khabib Nurmagomedov has made it clear that as much as he would love to get his hands on McGregor and rearrange his face, he isn't going to be stupid and fight for peanuts. He's got his manager Ali Abdelaziz looking out for him and they are trying to get a $10 million payout for the fight.
In a statement, Abdelaziz said
Go ahead and make $100 million. If Khabib can make $10 million, I'm happy. At the end of the day, it's not just somebody I manage. It's my little brother, too. It's not, 'I'm gonna fight for him, I'm gonna get you this deal.' It's what he deserves. I don't want anything extra than what he deserves. That's it. I believe he's one of the biggest stars in the UFC today.
The UFC expects close to 2 million pay-per-view sales if Conor McGregor and Khabib Nurmagomedov headline the UFC229 card as the fight is being billed as the biggest fight in MMA history.