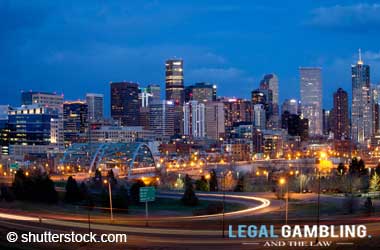 The Colorado Department of Revenue's Gaming Division (GD) reported that the state's sports betting market experienced a strong resurgence in June as more sportsbooks opened, which resulted in more revenues for the state.
The total handle for last month was $38.1 million, which is an increase of almost 50% over the figures collected in May, when legal sports betting was first introduced in Colorado.
Initially, there were four operators in Colorado, with two more joining a few weeks later. There are now a total of six mobile operators in Colorado, as well as one retail sportsbook.
The GD noted that they expect the figures to rise even more in the coming months, as more operators are scheduled to enter the market, just in time for mainstream sports leagues to resume their operations, such as Major League Baseball, the National Basketball Association and the National Hockey League.
KOAA 5
The net proceeds of state operators totaled $2.17 million, of which $217,023 was paid out to the government as taxes. The figures represent a hold of 5.69%, an increase over May's hold of 3.6%. The only downer for Colorado sportsbooks for June was a lower win percentage, 9.14%, over May's percentage of 10.01%.
Table Tennis Remains Popular among Colorado Bettors
One unique aspect of the Colorado sports betting market is the enduring popularity of competitive table tennis among sports bettors. Despite table tennis being a popular source of wagers in different betting markets during the pandemic, many punters have begun to move away from the sport, choosing to hold off on betting until mainstream sports leagues resume their operations.
However, Colorado bettors have continued to bet heavily on table tennis. 24% of all sports bets in the state were placed on table tennis matches, making it the single most popular sport to bet on. A total of $9.15 million in handle was generated solely by table tennis, a 38.8% increase over May's figures for the sport.
"Other" Sports Remain Key Driver of Bets
However, table tennis once again placed second behind "other" sports as the strongest driver of sports bets. The term "Other" sports is used to refer to niche sports which are usually combined to make it easier to measure. Other sports generated 27.6% of all sports bets in Colorado, raking in $10.5 million in handle. Soccer generated 10.8% of the bets.
Another interesting data point is the popularity of parlays in Colorado, which represented 12.3% of all wagers, generating almost $4.7 million in total handle.