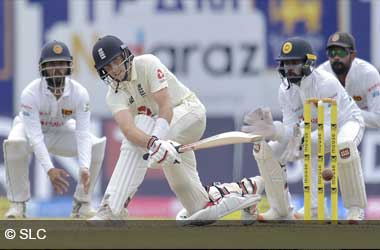 England like most test teams in the world have done very well playing in home conditions and have struggled when playing in places like India, Pakistan and Sri Lanka. England broke the status-quo when they pulled off an amazing 2-0 test series win in Sri Lanka.
England's tour of Sri Lanka consisted of just two test matches. It was a short but important tour for England as they were using the Sri Lankan series to prepare for a long and tough tour to India which starts out with a four test match series.
England's biggest challenge in Sri Lanka was to be able to stand up to their spinners. Most of the England batsman had an average series but the Poms did well because their captain had a magnificent series scoring over 400 runs during the first two tests.
Joe Root won the man of the match in the first test for making a brilliant double hundred (228) that helped England take a commanding position. He continued his rich vein of form in the second test and was on his way to make his second double hundred of the series but was run out on 186. However, his innings was good enough to help England secure their second successive victory and also earn him another man of the match award.
Sky Sports Cricket
Root also finished with the man of the series award and showcased his captaincy skills throughout the test series.
England Will Have Tougher Test In India
While England will be happy at winning 2-0 in Sri Lanka, they know that they have a much tougher challenge ahead when they visit India. Sri Lankan cricket has gone through a number of ups and downs in the last few years and they do not have a great team at the moment.
India on the other hand are at the peak of their powers after defeating Australia in Australia. England knows that they need their other batsmen to make big runs and not leave everything on the shoulders of Joe Root.
England will depend heavily on their experienced players who know how tough it can be to play in India. The experienced duo of James Anderson and Stuart Broad, all-rounder Ben Stokes and Jos Butler will have a key role to play in the India series.