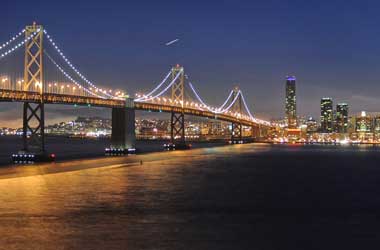 There are now more than ten states that have legalised sports betting markets up and running in America and another ten plus states who are in discussions to pass bills that would legalise sports betting.
California is now making slow but steady steps in this direction and sports betting operators are eager to see how things work out for the Golden State. Estimates suggest that a legalised sports betting market could generate $1.2 billion to $2.5 billion in revenue each year.
The current push for sports betting legalisation in California comes from Indian tribes. California has the largest concentration of Indian tribes who have vested interests in the gaming market.
They have a new bill on the table which pushes for legalised sports betting but this bill does not have any provision for mobile betting to take place.
According to data provided by the New Jersey Division of Gaming Enforcement, 80 percent to 85 percent of sports bets in New Jersey come from mobile devices. In Indiana, mobile betting apps were able to generate more revenue than their brick-and-mortar equivalent.
Gaming analysts believe that mobile betting will is essential to the success of California's sports betting industry. They believe that mobile betting is needed to fully realise the growth of the sports betting industry. Experts say that the sports betting mobile market in California might be five times the size of retail sportsbooks. This is a major part of the revenue that the state might miss out on if the new bill does not include mobile betting.
Tribes Respond
However, the 18 California Indian tribes which put forward the ballot referendum that would make sports betting legal disagree. Representatives from the tribes have claimed that they have done their homework and they think that mobile should not be the focus as of now.
According to Jacob Mejia, who is the vice president of public and external affairs for the Pechanga Tribe Development Corp., going for mobile sports betting might lower the chances of sports betting being approved in the state. By focusing on retail, the tribes hope that this would be an acceptable compromise so that voters would approve of the referendum. He says their studies show that less than one-third of California voters would support mobile sports betting.
The tribal referendum also takes into consideration that the tribes want people to come to their casinos instead of staying at home betting via mobile. The referendum will see a statewide vote in November 2020.